Joel Brokaw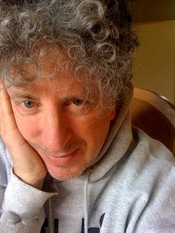 Joel Brokaw brings over two decades of expertise in the area where popular culture, consumer products, celebrity and trend merge. In 1986, he came up with the concept for a festival called the Black Family Reunion Celebration which garnered major corporate support from Procter & Gamble. The Wall Street Journal wrote a glowing editorial of the event celebrating the African American family, which continues in major U.S. cities to this day with an attendance of almost 20 million participants since its inception. A short documentary film on the event detailing Brokaw's role in its history was aired on Showtime in February, 2002. In 1992, Brokaw engineered a front page story in the New York Times, which has been credited with playing an instrumental role in the passage of the Health Freedom Act. This legislation guarantees the public's access to vitamins and herbal supplements.
In the area of books, Brokaw promoted the authorized posthumous autobiography of his late client, Loretta Young, in 2001, achieving a story on ABC "20/20," an article in People Magazine and a whole hour on "Larry King Live," plus numerous newspapers articles. His efforts resulted in coverage on "Oprah" about a book on the Cosby African American art collection. He also found a publisher for Camille Cosby's doctoral dissertation on television's impact on negative stereotypes of African Americans. He recently coordinated publishing efforts on an autobiography of 90-year old civil rights leader Dorothy Height, which has just been published by Public Affairs Books. He has also helped promote numerous books by Dr. Barry Sears, the developer of the Zone Diet.
For Camille Cosby, Brokaw has helped developed a series of documentary films which have aired on PBS stations and HBO. He is currently an advisor to a non-profit organization she founded to produce and preserve video testimonies of African American elder leaders from all walks of life.
Brokaw serves as the Chairman of the Board of Directors of the Hello Friend/Ennis William Cosby Foundation, which is dedicated to improving the quality of education for children who learn differently.
Joel is the fourth generation of his family to work in show business, working with his brothers David and Sandy at The Brokaw Company. His father, Norman Brokaw, is the Chairman of the William Morris Agency.
Series
Books:
Life Is Not A Stage, September 2011
Hardcover