Lauren Pomeroy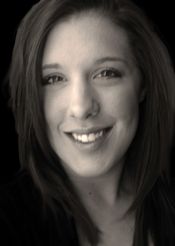 I started writing at the age of eleven, and from that time to the present, I've written 10 books all of which are waiting to be published, and this all started in Apache Junction, Arizona with the Superstition Mountains as the backdrop in our backyard. When I realized that in school sports weren't interesting enough, Student Council was too much, and after my homework and cleaning my room, and the era of Barbies and Beanie Babies were slowly subsiding, that instead I wanted to write books. Not just any kind either, fantasy fiction was my favorite genre. My ideas and the publication of my books were also aided visually with the help and creative artistic talents of my younger brother, Harrison Pomeroy.
I believe the reason why I began writing, was not only did I love doing it, but in High School, which that and older adult audiences is what my material is targeted towards, is that I found it difficult to find books to read that were actually captivating. In High School we had to read for A.R. points to go towards our English grades for each semester, and it was always so difficult because no author was ever interesting enough in a library of over 1,000 books - out of those, I found an author by the name of Vivian Van Velde who wrote "Mordred" which was one of my favorite books that I purchased later on, as well as the "Eragon" series - however, my thinking towards how I should improve my writing was this; Students and adults liked watching TV and movies more than reading books...so why not write it exciting, without the 20 pages of detail, like you would watch a movie? Why not just make it full of action and fun to read? So that is exactly what I did, and I hope whoever reads my books loves them, I know I will treasure them all for years to come.
Log In to see more information about Lauren Pomeroy
Log in or register now!
Series
Books:
Corruption, June 2011
e-Book
Alexander: Vanquish the Night, May 2011
e-Book