Liz Johnson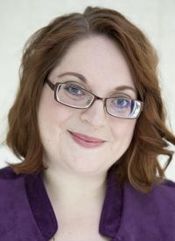 Blogging at Fresh Fiction
Liz Johnson | 5 Reasons SEALs Make Great Romance Heroes
December 1, 2014
For the last three years, I've been writing about navy SEALs, and I've been reading about them for a lot longer than that Read More...
Liz Johnson fell in love with Prince Edward Island the first time she set foot on it. When she's not plotting her next trip to the island, she works as director of marketing for a Christian radio network. She is the author of several novels including The Red Door Inn and Where Two Hearts Meet, a New York Times bestselling novella, and a handful of short stories.
She makes her home in Tucson, Arizona.
Series
Prince Edward Island Dreams | Georgia Coast Romance
Books:
A Glitter of Gold, August 2019
Georgia Coast Romance
Paperback
A Sparkle of Silver, October 2018
Georgia Coast Romance #1
Paperback
On Love's Gentle Shore, July 2017
Prince Edward Island Dreams #3
Paperback
Hazardous Holiday, December 2016
Men of Valor
Paperback
Where Two Hearts Meet, October 2016
Prince Edward Island Dreams #2
Paperback
The Red Door Inn, March 2016
Prince Edward Island Dreams #1
Paperback
Navy SEAL Noel, December 2014
Men of Valor
e-Book
Seal Under Siege, September 2013
Hardcover
A Log Cabin Christmas, September 2011
Paperback