Jill Kelly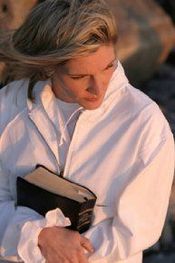 Jill Marie Kelly is the wife of retired Buffalo Bills Quarterback and Pro Football Hall of Famer Jim Kelly. Jill and Jim have three children, Erin 14, Hunter (February 14, 1997 - August 5, 2005), and Camryn 10, and three dogs, a yellow lab - Butterscotch, a black lab - Buddy, and a Teacup Chihuahua - Bella.
A seasoned writer, Jill writes with a tenderness and candor that has served her and her readers well in laying her soul bare on the page. Through deeply personal journal entries, she has written, Prayers for Those Who Grieve and Prayers of Hope for the Brokenhearted, sharing her most intimate struggles through the loss of her son, Hunter, and the many painful experiences that followed along her path of healing.
Her unique journey through life has been forever memorialized in Without a Word, How a Boy's Unspoken Love Changed Everything, a memoir of hope and healing that shares the story of her son, Hunter's, incredible impact on their family. The deeply human narrative chronicles the dramatic way God rescued the Kelly family and revealed Himself through the suffering of their son, turning their hearts to the suffering of His Son ─ and ultimately restoring their love.
"Oddly, I have been writing for years...in my journals. Never did I ever think that God would allow my writings to touch people in the way they have," Jill recalls. "I'm humbled and grateful though I will never fully comprehend why God chooses to use broken vessels, like me, to reveal His heart."
Series
Books:
Kelly Tough, May 2015
Paperback
Without A Word, September 2010
Hardcover