Shelli Stevens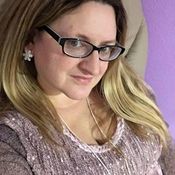 Blogging at Fresh Fiction
Shelli Stevens | You did WHAT for research?
April 12, 2017
Sometimes when I'm writing a book, I love to find a way to make it more authentic. Like when I recently wrote a rodeo Read More...
Shelli is a New York Times and USA Today Bestselling Author who read her first romance novel when she snatched it off her mother's bookshelf at the age of eleven. One taste and she was forever hooked. It wasn't until many years later that she decided to pursue writing stories of her own. By then she acknowledged the voices in her head didn't make her crazy, they made her a writer.
Shelli is a true pluviophile (lover of rain) and currently lives in the Pacific Northwest with her husband and two daughters. She writes various genres of romance, but is most known for her contemporary series.
Series
Seattle Steam | The McLaughlins
Books:
One More Round, February 2018
The McLaughlins #1
e-Book
Grounds for Seduction, April 2017
e-Book
Grounds for Seduction, April 2017
Seattle Steam
e-Book (reprint)
Highland Fling, October 2014
e-Book
Loch and Key, April 2014
e-Book
Kilty Pleasure, January 2014
e-Book
Savage Revenge, October 2013
e-Book
Good Girl Gone Plaid, June 2013
The McLaughlins
e-Book
Savage Hunger, April 2012
Savage #1
e-Book
Seducing Allie, July 2011
Seattle Steam, Book 3
e-Book
Negligee Behavior, June 2011
e-Book
Need Me, July 2010
Paperback
Sexy Beast VII, September 2009
Paperback
Take Me, August 2009
Paperback