Maria Geraci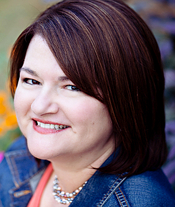 Blogging at Fresh Fiction
Maria Geraci | What Kind of Girl Are You?
November 11, 2009
In my Bunco Babes books, the central characters have been friends for years. They get together every Thursday night to drink frozen margaritas Read More...
Maria Geraci | Got Bunco?
May 6, 2009
In case you don't know what Bunco is, let me explain. Think of a guy's poker night. Then substitute the beer for frozen Read More...
Maria Geraci was born in Havana, Cuba, and raised on Florida's Space Coast. Her love of books started with the classic, Little Women (a book she read so often growing up, she could probably quote). She writes contemporary romance and women's fiction with a happy ending. The Portland Book Review called her novel, The Boyfriend of the Month Club, "immensely sexy, immensely satisfying and humorous." Her fourth novel, A Girl Like You, will be released August, 2012 by Berkley, Penguin USA. For more information, please visit her website.
Books:
A Girl Like You, August 2012
Trade Size
Sleigh Ride, November 2011
e-Book
The Boyfriend Of The Month Club, December 2010
Trade Size
Bunco Babes Gone Wild, November 2009
Paperback
Bunco Babes Tell All, May 2009
Trade Size