Tera Lynn Childs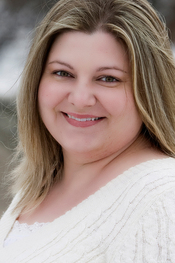 Though Tera Lynn Childs may pretend to be a goddess, she's really just a normal person. Well, maybe not normal. She is a writer, after all.
Of course, she wasn't always a writer. In fact, it took her a while to realize that's what she really, really, really wanted to be. Along the way she took detours through architecture, environmental biology, theatre, historic preservation, and--she shudders at the memory--teaching. She still has nightmares. At least as a young adult author she can use her former students as research.
When not collaging her latest hero – can a girl have too many pictures of Nick Lachey? – she spends her time writing at Starbucks, blogging with the Buzz Girls, hunting down long-lost loves on MySpace, and convincing herself that watching "America's Next Top Model" counts as research.
Interviews for Tera Lynn Childs
Nationals! Nationals! Nationals!
August 14, 2010
Meet Tera Lynn Childs ... plus books for June
June 6, 2010
Series
Creative HeARTs - YA | Powerless
Books:
Relentless, June 2016
Powerless #2
Hardcover
Ten Things Sloane Hates About Tru, September 2015
Creative HeArts #1
e-Book
Powerless, June 2015
Powerless #1
Hardcover
Sweet Venom, October 2011
Hardcover
Fins Are Forever, July 2011
Hardcover
Goddess Boot Camp, July 2010
Paperback
Forgive My Fins, June 2010
Hardcover
Oh. My. Gods., May 2009
Paperback (reprint)
Oh. My. Gods., May 2008
Hardcover