David Oliver Relin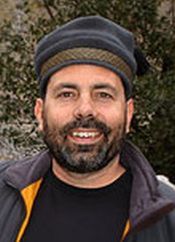 David Oliver Relin is lucky enough to live in Portland, Oregon. He is the author of the New York Times bestseller Three Cups of Tea: One Man's Mission to Promote Peace...One School at a Time , which was named nonfiction winner of the 2007 Kiriyama Prize, 2007 Pacific Northwest Booksellers' Book Of The Year, Time Magazine Asia Book Of The Year, People Magazine Critic's Choice, and a BookSense Notable Title.
Relin is a graduate of Vassar and was awarded the prestigious Teaching/Writing Fellowship at the Iowa Writer's Workshop. After Iowa, he received a Michener Fellowship to support his groundbreaking 1992 bicycle trip the length of Vietnam. He spent two additional years reporting about Vietnam opening to the world, while he was based in Hue, Vietnam's former imperial capital. In addition to Vietnam and Pakistan, he has traveled to, and/or reported from, much of East Asia.
For two decades, Relin has focused on reporting about social issues and their effect on children, both in the U.S., and around the world. He is currently a Contributing Editor for Parade. For his work as both an editor and investigative reporter, he has won dozens of national awards. His interviews with child soldiers (including a profile of teenager Ishmael Beah, who would later write the bestseller A Long Way Gone) have been included in Amnesty International reports. And his investigation into the way the INS abused children in its custody contributed to the reorganization of that agency.
Relin is currently at work on a secret book about food, a children's book with the artist Amy Ruppel, and a novel about Vietnam.
Series
Books:
Three Cups of Tea, February 2009
Hardcover
Three Cups of Tea, February 2007
Paperback (reprint)
Three Cups of Tea, March 2006
Hardcover