Geri Krotow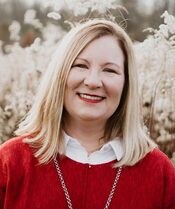 Geri Krotow is the award winning author of contemporary and historical romance. Originally published as one of three winners of the Harlequin Everlasting Love contest, Geri's stories are imbued with military authenticity and settings she's either lived in or visited.
rior to writing, Geri served for nine years as a Naval Intelligence Officer after graduating from the United States Naval Academy in Annapolis, MD. While on active duty Geri earned her Masterís Degree in Information Systems from the United States Naval Postgraduate School in Monterey, CA. Geri served as the Aviation/Anti-Submarine Warfare Intelligence officer for a P-3C squadron during which time she deployed to South America, Europe, and Greenland. She was the first female Intel officer on the East Coast to earn Naval Aviation Observer Wings. Geri also did a tour in the war on drugs, working with several different government and law enforcement agencies.
Geri was proud to serve her country and after nine years of active duty she resigned her commission. She never looked back as she gave in to her desire to be a full-time novelist. Geri is grateful to be a retired Navy Spouse and to be settled in Pennsylvania with her family. In the midst of empty-nest, Geri lives with her husband and is enjoying being able to 'date' again, even though she misses her two children immensely. A parrot and dog round out Geri's writing life.
Series
Whidbey Island | Silver Valley P.D.
Books:
Her Secret Christmas Agent, December 2016
Silver Valley P.D.
Paperback
Wedding Takedown, March 2016
Silver Valley P.D.
Paperback
Her Christmas Protector, November 2015
Silver Valley P.D. #1
Paperback
Navy Justice, September 2015
Whidbey Island #5
e-Book
Navy Christmas, November 2014
Whidbey Island #4
Paperback
Coming Home For Christmas, November 2014
Paperback
Navy Rescue, May 2014
Whidbey Island #3
Paperback
Navy Orders, July 2013
Whidbey Island #2
Paperback
Navy Rules, June 2012
Whidbey Island #1
Paperback
Sasha's Dad, June 2010
Single Father
Paperback
What Family Means, February 2009
Everlasting Love
Mass Market Paperback
A Rendezvous To Remember, November 2007
Paperback
A Rendezvous To Remember, November 2007
Paperback (reprint)