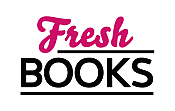 Let your reading bloom in May
Victoria Thompson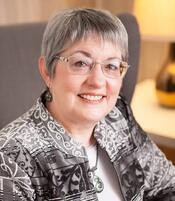 Blogging at Fresh Fiction
Victoria Thompson | They Do Strange Things in the Bowery
May 1, 2017
"The Bowery, the Bowery! They say such things, And they do strange things On the Bowery! The Read More...
Victoria Thompson | What's happening whilst Mrs. Brandt is enjoying her honeymoon?
November 22, 2016
While the cat's away… Sarah Brandt and Frank Malloy are enjoying their honeymoon, and while they're away, their family and friends solve a Read More...
Victoria Thompson Musings
May 3, 2016
A Day in the Life of Sarah Brandt Malloy… Malloy and I have been back from our honeymoon for Read More...
Victoria Thompson | A Gaslight Mystery Christmas
November 30, 2015
I was very flattered when Berkley Prime Crime asked me to do a Christmas book for the Read More...
Victoria Thompson | No Romance in Mysteries?
June 15, 2015
The latest Gaslight Mystery is Read More...
Victoria Thompson writes the Agatha and Edgar® Nominated Gaslight Mystery Series, set in turn-of-the-century New York City featuring midwife Sarah Brandt. She also contributed to the award winning MANY GENRES/ONE CRAFT. Victoria teaches in the Seton Hill University MFA program in writing popular fiction. She lives in Indiana with her husband and a very spoiled little dog. She is a member of Sisters in Crime and Novelists, Inc.
Log In to see more information about Victoria Thompson
Log in or register now!
Series
Gaslight Mystery | Counterfeit Lady
Books:
City of Secrets, October 2019
Mass Market Paperback
Murder on Trinity Place, May 2019
Gaslight Mystery #22
Hardcover
Murder on Union Square, April 2019
Gaslight Mystery #21
Mass Market Paperback (reprint)
City of Secrets, November 2018
Counterfeit Lady #2
Hardcover
Murder on Union Square, May 2018
A Gaslight Mystery #21
Hardcover
Murder in the Bowery, April 2018
Gaslight Mystery #20
Mass Market Paperback (reprint)
City of Lies, November 2017
Counterfeit Lady #1
Hardcover
Murder in the Bowery, May 2017
Gaslight Mystery
Hardcover
Murder in Morningside Heights, May 2017
Gaslight Mystery
Mass Market Paperback (reprint)
Murder on St. Nicholas Avenue, November 2016
Gaslight Mystery
Mass Market Paperback (reprint)
Murder in Morningside Heights, May 2016
Gaslight Mystery #18
Hardcover
Murder on Amsterdam Avenue, May 2016
Gaslight Mystery #17
Paperback (reprint)
Murder On St. Nicholas Avenue, November 2015
Gaslight Mystery #17
Hardcover
Murder In Murray Hill, May 2015
Paperback
Murder on Amsterdam Avenue, May 2015
Gaslight Mystery #17
Hardcover
Murder In Murray Hill, May 2014
A Gaslight Mystery #16
Hardcover
Murder In Chelsea, May 2013
A Gaslight Mystery #15
Hardcover
Murder On Fifth Avenue, May 2012
Gaslight #14
Hardcover
Murder On Lexington Avenue, June 2011
Gaslight Series #12
Paperback (reprint)
Murder On Sisters' Row, June 2011
Gaslight Mystery #13
Hardcover
Murder On Waverly Place, June 2010
Gaslight #11
Paperback (reprint)
Murder On Lexington Avenue, June 2010
Gaslight #12
Hardcover
Murder On Waverly Place, June 2009
Gaslight Mystery #11
Hardcover
Murder on Bank Street, June 2008
Gaslight Mystery 10
Hardcover
Murder In Chinatown, June 2008
Gaslight Mystery #9
Paperback (reprint)
Murder in Little Italy, June 2007
Gaslight Mystery #8
Paperback (reprint)
Murder in Chinatown, June 2007
Gaslight Mystery #9
Hardcover
Murder On Lenox Hill, June 2006
Gaslight Mystery #7
Paperback (reprint)
Murder in Little Italy, June 2006
Gaslight Mystery #8
Hardcover
Murder On Lenox Hill, June 2005
Gaslight Mystery #7
Hardcover
Murder On Marble Row, June 2005
Gaslight Mystery #6
Paperback (reprint)
Murder on Marble Row, June 2004
Gaslight Mystery #6
Hardcover
Murder on Mulberry Bend, March 2003
Gaslight Mystery #5
Paperback
Murder on Washington Square, April 2002
Gaslight Mystery #4
Paperback
Murder on Gramercy Park, March 2001
Gaslight Mystery #3
Paperback
Murder on St. Mark's Place, March 2000
Gaslight Mystery #2
Paperback
Murder On Astor Place, May 1999
Gaslight Mystery #1
Paperback