Jane K. Cleland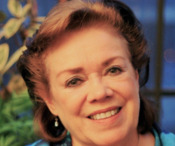 Blogging at Fresh Fiction
Jane K. Cleland | Plotting in Your Sleep
April 21, 2009
The great American author, Edna St. Vincent Millay, once wrote that she couldn't get the woman onto the porch. What she meant Read More...
Jane K. Cleland | Jane's Time Management Strategy: Just Say No to Cookies
April 15, 2008
For many years, I was the official "cookie baker" for my family's holiday get- togethers. Chocolate chip cookies were my specialty, but I dabbled Read More...
The Josie Prescott Antiques Mysteries [St. Martin's Minotaur], which have been called an Antiques Roadshow for mystery fans, are set on the rugged seacoast of New Hampshire where Jane owned an antiques business for many years. In the traditional mystery series, antiques appraiser Josie Prescott uses her knowledge of antiques to solve crimes.
Consigned to Death, the first in the cozy series, was nominated for an Agatha, a David, and a Macavity Award for Best First Novel. Deadly Appraisal won the David Award for Best Novel. Antiques to Die For was a Fresh Fiction Fresh Pick and a Jen's Jewel. Julia Spencer-Fleming wrote that it "sets the gold standard for the classic contemporary cozy." Publishers Weekly called Killer Keepsakes [April 2009] "absorbing" and "ingenious." The first Josie Prescott Antiques Mystery short story, Killing Time, [Alfred Hitchcock Mystery Magazine] has been nominated for an Agatha Award for Best Short Story. A second Josie Prescott Antiques Mystery short story is published in the June 2009 Alfred Hitchcock Mystery Magazine. Jane is the Chair of the Wolfe Pack's literary awards and the former president of the MWA/NY Chapter. She and her husband live in New York City.
Interviews for Jane K. Cleland
Interview with Jane K. Cleland
May 1, 2008
Series
Josie Prescott Antiques
Books:
Antique Blues, May 2018
Josie Prescott Antiques #12
Hardcover
Glow of Death, December 2016
Josie Prescott Antiques
Hardcover
Ornaments of Death, December 2015
Josie Prescott Antiques
Hardcover
Blood Rubies, December 2014
Josie Prescott Antiques #9
Hardcover
Lethal Treasure, July 2013
Josie Prescott Antiques #8
Hardcover
Dolled up for Murder, April 2012
Josie Prescott Antiques Mystery # 7
Hardcover
Deadly Threads, April 2011
Josie Prescott Antiques #6
Hardcover
Silent Auction, April 2010
Josie Prescott Antiques #5
Hardcover
Killer Keepsakes, April 2009
Josie Prescott Antiques #4
Hardcover
Deadly Appraisal, April 2008
Josie Prescott Antiques #2
Mass Market Paperback (reprint)
Antiques To Die For, April 2008
Josie Prescott Antiques #3
Hardcover
Consigned to Death, April 2007
Josie Prescott Antiques #1
Mass Market Paperback (reprint)
Deadly Appraisal, April 2007
Josie Prescott Antiques #2
Hardcover
Consigned to Death, April 2006
Josie Prescott Antiques #1
Hardcover