Charlotte Hays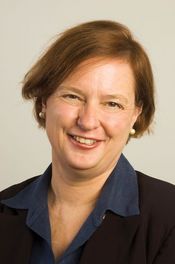 Pseudonym for Gayden Metcalfe and Charlotte Hays.

Charlotte Hays gets up most mornings and contributes to the Inkwell, the weblog of the Independent Women's Forum. Hays joined the Independent Women's Forum in 1999 as editor of The Women's Quarterly. When the quarterly evolved into our web operation, Hays became a senior editor.
Known for her quick and irreverent sense of humor, Hays has appeared on cable television programs such as Politically Incorrect, C-Span's Washington Journal, and PBS's To the Contrary. A former correspondent for the National Catholic Register and a feature writer at The Washington Times, Hays has been fascinated by politics since covering local politics for alternative weeklies in New Orleans.
Hays likes to say she has a checkered past because she was a gossip columnist in a former life. She was a reporter for The New York Post's "Page Six" column and also wrote "Charlotte's Web," her own popular gossip column at both The Washington Times and The New York Daily News.
Hays has been described as a former gossip columnist at home in the world of ideas. She has been published in an eclectic list of magazines including The American Spectator, New York Magazine, Spy, National Review, Policy Review, Town & Country, Mirabella, The New Republic, and Crisis. She is especially proud of a series on politics and religion reported from Beirut and a prize winning interview with novelist Walker Percy for the National Catholic Register.
Hays holds a bachelor of arts in English from Rhodes College in Memphis, Tennessee.
Series
Books:
Some Day You'll Thank Me For This, April 2009
Hardcover
The Fortune Hunters, August 2007
Hardcover
Somebody is Going to Die If Lilly Beth Doesn't Catch That Bouquet, April 2007
Hardcover
Being Dead Is No Excuse, March 2005
Hardcover