Thomas Pynchon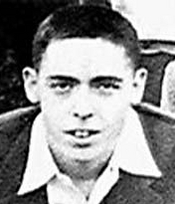 Thomas Pynchon is the author of V., The Crying of Lot 49, Gravity's Rainbow, Slow Learner, a collection of short stories, Vineland and, most recently, Mason and Dixon. He received the National Book Award for Gravity's Rainbow in 1974.
Log In to see more information about Thomas Pynchon
Log in or register now!
Series
Books:
Bleeding Edge, January 2013
Hardcover
Inherent Vice, August 2010
Paperback
Inherent Vice, August 2009
Hardcover
Against the Day, January 2007
Audio CD
Gravity's Rainbow, November 2006
Paperback
The Crying of Lot 49, November 2006
Paperback
Against the Day, November 2006
Hardcover
Mason & Dixon, January 2004
Paperback
V., April 1999
Paperback
Vineland, September 1997
Paperback
Slow Learner, May 1985
Paperback