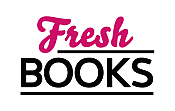 April showers = Book Reading time!
Lorelei James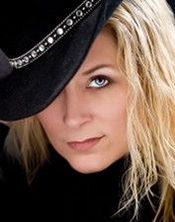 Photo Credit: Russell LLoyd Jensen/Sage Studios

Lorelei James pens sexy, fun contemporary romances set in the modern day Wild West. When she's not squirreled away behind her laptop creating tales of sex, lies and murder, she can be found reading, practicing yoga, running a kid's taxi service, glued to the TV watching the Professional Bullriders Tour, and shootin' her .22 ~ all in the guise of avoiding housework, rustling up vittles and paying bills. She lives in the beautiful Black Hills of western South Dakota with her husband of 20+ years and their three beautiful daughters.
Books:
Unwound, March 2014
The Mastered Series
Paperback
Bound, February 2014
The Mastered Series
Paperback
Gone Country, November 2013
Rough Riders #14
Trade Size
Turn And Burn, August 2013
Blacktop Cowboys
Paperback
Redneck Romeo, June 2013
Rough Riders
Hardcover
Short Rides, April 2013
e-Book
One Night Rodeo, August 2012
Blacktop Cowboys
Trade Size
Kissin' Tell, July 2012
Rough Riders #13
e-Book
Cowboy Casanova, December 2011
Rough Riders #12
e-Book
Wrangled And Tangled, November 2011
Blacktop Cowboys #3
Paperback
Chasin' Eight, July 2011
Rough Riders #11
e-Book
Saddled And Spurred, March 2011
Blacktop Cowboys #2
Paperback
Slow Ride, November 2010
Rough Riders
e-Book
Cowgirl's Don't Cry, November 2010
Rough Riders #10
e-Book
All Jacked Up, October 2010
Rough Riders #8
Trade Size
Corralled, August 2010
Blacktop Cowboys #1
Trade Size
Raising Kane, July 2010
Rough Riders #9
e-Book
Shoulda Been A Cowboy, June 2010
Rough Riders
Trade Size (reprint)
Wild West Boys, May 2010
Trade Size (reprint)
Wild Ride, March 2010
Paperback
Branded As Trouble, January 2010
Rough Riders, #6
Trade Size (reprint)
All Jacked Up, November 2009
Rough Riders, #8
e-Book
Rough, Raw And Ready, September 2009
Rough Riders #5
Paperback
Shoulda Been A Cowboy, September 2009
Rough Rider #7
e-Book
Three's Company, August 2009
Paperback
Miss Firecracker, July 2009
Wild West Boys #2
e-Book
Tied Up, Tied Down, June 2009
Rough Riders #4
Paperback (reprint)
Cowgirl Up and Ride, February 2009
Rough Riders #3
Trade Size
Mistress Christmas, December 2008
Wild West Boys
e-Book
Rode Hard, Put Up Wet, August 2008
Rough Riders #2
e-Book
Rode Hard, Put Up Wet, August 2008
Rough Riders #2
Trade Size (reprint)
Long Hard Ride, March 2008
Rough Riders #1
e-Book
Long Hard Ride, February 2008
Rough Riders #1
Trade Size (reprint)
Running With The Devil, January 2007
e-Book
Beginnings: Babe in the Woods, October 2006
Beginnings Anthology
e-Book
Dirty Deeds, August 2006
e-Book