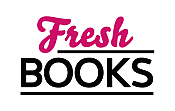 Celebrate June with Great Books!
Lauren Dane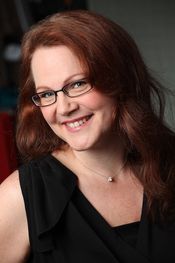 Blogging at Fresh Fiction
Lauren Dane | Sex and the Hard Rocker
April 3, 2013
Have you seen the new book by Lauren Dane? Read More...
Lauren Dane | Second Chances – and second chances...
November 30, 2010
I first wrote Second Chances in 2005. It was, in fact, the third book I Read More...
Lauren Dane | Relentless
May 4, 2009
We've all got tropes we like – assassin heroes, marriage of convenience, small town romance, older man/younger woman (or vice versa), uber alpha heroes Read More...
A few years ago, Lauren Dane decided to quit her job and stay home with her newborn. As a result, she had lots of conversations in a sing-song voice but no real outlet for adult thoughts and words. While on bedrest with her third pregnancy, she had so much downtime her husband brought home a second hand laptop and she decided to "give that writing thing a serious go."
Lauren's well aware of her good fortune and loves every moment of it, even when she has to edit and put Barbie's dresses back on over and over again. She still hasn't managed to figure out how to shut out the sound of the Backyardigans so she can write a love scene, though.
Log In to see more information about Lauren Dane
Log in or register now!
Series
Petal, Georgia | Chase Brothers | Delicious | Ink & Chrome | Hurley Boys | Brown Siblings | Goddess With a Blade | Cherchez Wolf Pack | Whiskey Sharp
Books:
Torn, July 2018
Whiskey Sharp #3
Mass Market Paperback
Jagged, April 2018
Whiskey Sharp #2
Mass Market Paperback
Unraveled, February 2018
Whiskey Sharp #1
Mass Market Paperback
Giving Chase, February 2018
The Chase Brothers #1
e-Book (reprint)
Diablo Lake: Protected, February 2017
e-Book
Wolf's Ascension, February 2016
Cherchez Wolf Pack #1
e-Book (reprint)
Coming Back, December 2015
Ink & Chrome #3
Trade Size
At Blade's Edge, December 2015
Goddess With A Blade #4
e-Book
Falling Under, August 2015
Ink and Crome #2
Paperback
Back To You, June 2015
Hurley Boys #3
Paperback
Opening Up, June 2015
Ink & Chrome #1
Paperback
Broken Open, December 2014
Hurley Brothers #2
Paperback
The Best Kind Of Trouble, September 2014
Hurley Brothers
Paperback
Cosmo Red-Hot Reads Box Set: CAKE; Fearless; Naked Sushi; Everything You Need to Know, December 2013
COSMO Red-Hot Reads
e-Book (reprint)
There All Along, December 2013
Paperback
Wild Darkness, November 2013
A Bound By Magick Novel
Paperback
Cake, October 2013
e-Book
Drawn Together, October 2013
A Brown Family Novel
Paperback
Girl's Night Out, September 2013
Visits to Petal #2
e-Book
Unconditional, August 2013
Cascadia Wolves
e-Book
Lush, April 2013
A Delicious Novel #3
Trade Size
Lost In You, March 2013
Petal Georgia
e-Book
Going Under, February 2013
Bound By Magick Novel
Paperback
Tart, November 2012
Delicious #2
Paperback
Laid Open, October 2012
Brown Siblings #5
e-Book
Cherished, August 2012
Lauren Dane's Delicious #1
Paperback
Chaos Burning, June 2012
Paperback
Captivated, May 2012
Phantom Corps
Trade Size
Heart Of Darkness, November 2011
Bound by Magick #1
Paperback
Never Enough, September 2011
Trade Size
Once And Again, September 2011
Petal GA #1
e-Book
Goddess with a Blade, June 2011
Goddess With A Blade #1
e-Book
Three To Tango, May 2011
Paperback
Mesmerized, April 2011
Phantom Corps #2
Trade Size
Naughty and Nice, December 2010
e-Book
Inside Out, November 2010
Trade Size
Second Chances, November 2010
e-Book
Insatiable, July 2010
Federation Chronicles #3
Paperback
Coming Undone, January 2010
All it takes is one touch...
Trade Size
No Reservations, November 2009
Trade Size
Laid Bare, August 2009
Paperback
Relentless, May 2009
Paperback
What Happens In Vegas...After Dark, May 2009
Paperback
Taking Care Of Business (Black Lace), April 2009
Paperback
Wolf Unbound, January 2009
Cascadia Wolves #4
Paperback
Undercover, December 2008
Trade Size
Cascadia Wolves: Enforcer, November 2008
Cascadia Wolves #1
Paperback
Holiday Seduction, November 2008
Paperback
Reading Between The Lines, August 2008
Paperback
What Happens In Vegas..., May 2008
Trade Size
Making Chase, June 2007
Chase Brothers Book 4
e-Book
Chased, March 2007
Chase Brothers Book 3
e-Book
Taking Chase, February 2007
Chase Brothers Book 2
Trade Size (reprint)
Taking Chase, November 2006
Chase Brothers Book 2
e-Book
Giving Chase, September 2006
Chase Brothers Book 1
Trade Size (reprint)
Giving Chase, June 2006
Chase Brothers Book 1
e-Book

Videos