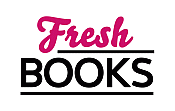 Your August adventures in reading
Reviews
Always the Last to Know
by Kristan Higgins
"A quartet of voices set in real life"
Posted July 7, 2020


ALWAYS THE LAST TO KNOW by Kristin Higgins is about Barb and John Frost who have been married for 50 years, though not happily. Barb is very unhappy and wants to get a divorce. She is anxious about Read more...



Kathleen Kelly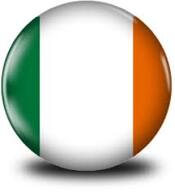 http://www.celticladysreviews.blogspot.com
I am a wife of 37 years, mother to four children, my eldest lives in New Bern N.C with her husband who is a Major in the Marines and their two sons, Cobi 18 and Dylan 14, my son and his wife Emilce live in the Dominican Republic. My next child lives in Milwaukee Wisconsin with her wife Emily and their son Charlie who will be 4, My youngest lives in Wausau Wisconsin with her husband and her stepsons, twins Ethan and Gavon 17. I live in Rhinelander, Wisconsin with my husband Tommy. We both keep pretty busy, I have been blogging/reviewing since 2009 when I had to stop working due to a disability. Tommy is still working, he works at a dinner club, he has been there for 29 years. He is also on the City Council and County Board. He is always in and out of the house. I have always been an avid reader, the first books I remember reading was See Spot Run in school. Then I remember reading Black Beaty and then reading almost all of the Nancy Drew Mysteries, Little House on the Prairie and Mary Poppins. So I decided to do some reading and reviewing since I was reading anyway. I spend a lot of time on the computer blogging for tour companies and authors. I look forward to reading some good books for Fresh Fiction.
Features & Posts
No posts found.
No comments posted.