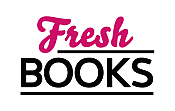 Pick up great June books for summer reading
"A quartet of voices set in real life"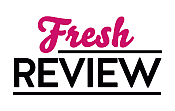 Reviewed by Kathleen Kelly
Posted July 7, 2020

ALWAYS THE LAST TO KNOW by Kristin Higgins is about Barb and John Frost who have been married for 50 years, though not happily. Barb is very unhappy and wants to get a divorce. She is anxious about doing this and does not want to cause any issues with their two daughters. Juliet being Barb's favorite, and Sadie being John's. The girls are inherently different. Juliet is married with two children while Sadie is unmarried and an artist. Everything is fine until John has a stroke.
Barb is resigned to the fact that she will have to take care of John and must put her plans for getting a divorce to the side after everything goes awry. Even though Barb finds out that her husband had been having an affair, there was really neither one of them to blame soley for the decline in their marriage. She does not want her girls to think bad of John, so she does not say anything. The only one who knows is her friend Caro. They set up a meeting with the "other" woman who, in John's phone, is listed as "WORK". The other woman is not as devoted as John thought.
Juliet has always been Barb's favorite. They are both disciplined. Juliet is a successful architect who is hoping to become a partner in the firm. But another younger, talented woman has taken over the notice of the senior partners in the company. Juliet is heartbroken and jealous that she is being overlooked. So, having these feelings of insecurity makes her go to a plastic surgeon, thinking that this will help. She is forty-three and beautiful and really doesn't need the work. Juliet's relationship with her sister is strained but, in the end, siblings will always be siblings with good and bad. Juliet has a great marriage to a man who adores her, but it does not seem to be enough.
Sadie is an aspiring artist who was living in Manhattan, in a relationship, and teaching art to children. She puts her life on hold to go home to take care of her precious father. Sadie had had a relationship with Noah before she left home for New York. She meets Noah again, but Noah has a child with a woman who wanted to have a child, he was kind of a surrogate. Sadie is on tenterhooks around Noah but Sadie still loves Noah, he was the love of her life but they could not agree on where they should live, Noah hates the big city and Sadie is stifled in her small hometown. So, they went their separate ways.
ALWAYS THE LAST TO KNOW is one of those stories in which you become invested in the ending. Told in the four characters' viewpoint - even John's. John is trying to remember who everyone is and tries to speak. I felt that John's chapters were kind of sad, suggesting how devastating a stroke is not only for the patient but for the family as well.
I think between Barb and Juliet, and Sadie and John - I like Sadie and John's storyline the best. I liked that Sadie knew what she wanted and was bound and determined to get it. I was not thrilled with John having had an affair but just found him to be very vulnerable compared to a strong woman like Barb. I do like a story with strong women and Barb certainly was that. The story is one of love and loss - love for each other, and loss for a marriage. This is a story of finding strength and the ability to the right thing. I really enjoyed the book, this being the first one I have read by this author. I intend to read more and look forward to it.
SUMMARY
Sometimes you have to break a family to fix it.

From New York Times bestselling author Kristan Higgins, a new novel examining a family at the breaking point in all its messy, difficult, wonderful complexity.

The Frosts are a typical American family. Barb and John, married almost fifty years, are testy and bored with each other...who could blame them after all this time? At least they have their daughters-- Barb's favorite, the perfect, brilliant Juliet; and John's darling, the free-spirited Sadie. The girls themselves couldn't be more different, but at least they got along, more or less. It was fine. It was enough.

Until the day John had a stroke, and their house of cards came tumbling down.

Now Sadie has to put her career as a teacher and struggling artist in New York on hold to come back and care for her beloved dad--and face the love of her life, whose heart she broke, and who broke hers. Now Juliet has to wonder if people will notice that despite her perfect career as a successful architect, her perfect marriage to a charming Brit, and her two perfect daughters, she's spending an increasing amount of time in the closet having panic attacks.

And now Barb and John will finally have to face what's been going on in their marriage all along.

From the author of Good Luck with That and Life and Other Inconveniences comes a new novel of heartbreaking truths and hilarious honesty about what family really means.
---
What do you think about this review?
Comments
No comments posted.

Registered users may leave comments.
Log in or register now!