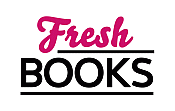 New Year, New Books in January
"An emotional journey of love and trust betrayed."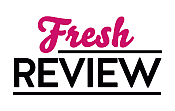 Reviewed by Audrey Lawrence
Posted June 10, 2006

Like her office files, she keeps so well organized, Danette Michaels was sure she would be able to keep her private life so separate from the office. Snuggling and playful with her handsome lover in the privacy of her place and prim and proper in the workplace when the President of the Scorsolini Shipping, the rich Prince Marcello Scorsolini, comes into the office. She knew and accepted his concerns about keeping the paparazzi at bay and she agreed to keep their little "affair" a secret. What wasn't so secret was the picture in the tabloid of her gorgeous lover smiling in the arms of a beautiful woman! Keeping her a secret indeed! Already angered by this betrayal, Danette is shocked when they met by accident while having a night out with friends at their favourite restaurant. With cold disregard, he treats her like any employee and he doesn't introduce her to his mother, despite the opportunity. As she reels from the pain in her heart, she knows she can't continue like this. The pain will only get worse, the longer she leaves him in her heart, so she breaks off their relationship. She manages to do just fine until the smell of coffee sends her rushing to the bathroom in the middle of her presentation. When Marcello investigates and finds out the cause of her "illness", he wants right back in there and to take care of her. But, can Danette put up with that heartache again after all she has been through and the betrayals she has experienced? This is Lucy Monroe's second installment in her Royal Brides series and she has penned an insightful tale of romance and lifestyle with the Scorsolini royal family as a backdrop. The story is an excellent continuation in the series while it can also be an intriguing read on its own. The interplay between the main characters and their relationships with others is well developed and the subplots interwoven in the story add enough tension for a roller coaster emotional ride. Enjoy!
SUMMARY
Danette Michaels knew the rules when she became Principe Marcello Scorsolini's secret mistress. There would be no marriage, no future, no public acknowledgement. All she'd have was his hard Sicilian body and his undivided passion. At the time, it was enough.
But Danette can't be a dirty little secret any longer. She wants all or nothing ... and that means their affair is over. Until a pregnancy test changes everything...
---
What do you think about this review?
Comments
No comments posted.

Registered users may leave comments.
Log in or register now!