"This wedding may be the death of her or someone she loves!"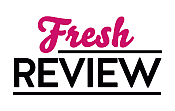 Reviewed by Annetta Sweetko
Posted November 6, 2023

Fantasy Urban | Romance Paranormal
Anita Blake is a necromancer, U.S. Marshall of the preternatural branch, and will defeat anyone who is a threat to lovers and friends, but she is facing something that frightens her more than any of the monsters she has ever faced: her family!
Planning her marriage to Jean-Claude, Vampire King of America, is so much harder than anything she has ever done in her life. Wanting her father to walk her down the aisle means talking to him and listening to his lectures about her immortal soul. The worst is her grandmother, who had abused her – for the same reason – when she was a child. The one person that Anita did not want to see has arrived with her father, stepmother, and two siblings. Now the reality of her world is showing up all around as she tries to protect everyone from a power-grabbing evil, plan the wedding of the century, and survive her family. Just a usual day in the life of Anita Blake. Just let her SLAY something!
SLAY is the thirtieth book in the Anita Blake series and wow, is her world and family crazy. The poly-lifestyle seems to be a bit more acceptable than marrying a vampire to her family, though all they want to talk about is her poor soul. A bit on the holier-than-thou side, considering what Anita's dear grandmother did to her as a child.
The action, danger, and intrigue are vividly described and practically jump out of the pages as you read. Anita is determined to try to get along with her family and introduce Jean-Claude to them. Even that goes awry when she storms out of a restaurant, messing with the usual protective protocols, leading to Wicked and Truth being injured by a holy water tossing bad guy. There are others in their group that are attacked at different times and places. All part of the evil's plan.
You never know what to expect with a Laurell K. Hamilton story and SLAY is filled with a number of surprises, strange beings, and even a dragon they have to fight before it destroys the world! But the final showdown with her grandmother will boggle the mind and lead to a very interesting conclusion.
As I said many surprises are in store for readers of SLAY! Well done Ms. Hamilton!
Learn more about Slay
SUMMARY
Laurell K. Hamilton has captivated readers with her gritty, seductive tales of vampire hunter Anita Blake for thirty bloody fantastic years. Now, in the thirtieth novel in the #1 New York Times bestselling series, wedding bells are ringing. But before Anita can make it to the altar, she must face an obstacle more daunting than any supernatural threat....

Necromancer Anita Blake is small, dark, and dangerous. Her turf is the city of St. Louis. Her job: U.S. Marshal—Preternatural Branch. She's faced horrifying monsters and brutal killers and come out the other side still standing.

Considering how things in her life tend to go, Anita never expected her walk down the aisle with Jean-Claude to go smoothly. They've already been confronted with naysayers and a power-hungry ancient evil, but now Anita has to do the one thing that actually scares her: introduce her very religious, very human relatives to her fiancé—the newly crowned vampire king of America.

As Anita tries to keep the peace between the family she left behind and the family she's chosen, dark forces jump at the chance to take advantage of the chaos. With her happy-ever-after at risk and everyone's immortal souls hanging in the balance, Anita grapples with a hard truth: Blood makes you related, but loyalty makes you family.
---
What do you think about this review?
Comments
1 comment posted.
Re: This wedding may be the death of her or someone she loves!

Nicer
(Mumbai Escorts 2:14am November 7)
Registered users may leave comments.
Log in or register now!