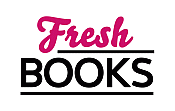 December's Must-Reads: Top Books to Close Out the Year with a Bang
"The bounty hunter extraordinaire is back!"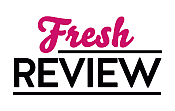 Reviewed by Annetta Sweetko
Posted October 31, 2023

Stephanie Plum is a bounty hunter for her cousin Vinny's bond agency. She is better than she was but still finds herself in all kinds of trouble going after the fugitives in her New Jersey neighborhood. But this time it seems the DIRTY THIRTY is creeping up on her. She is offered a freelance job by a local jeweler who was recently robbed. In fact, one of her fugitives is the man who was arrested for robbing the store. Finding a missing security guard should be a piece of cake or at least a donut.
With her boyfriend Joseph Morelli in Miami on police business, Stephanie is watching Bob. Between the big goofy dog, her cousin's bridesmaid suddenly taking ill, and her fugitives it looks like things are just normal for Stephanie. But if you add in a smoke bomb, Lulu's being stalked by a mythical creature, and Ranger doing his Rangeman thing – Stephanie is in a whole lot of trouble.
DIRTY THIRTY is author Janet Evanovich's best Stephanie Plum yet. Even if she did leave readers on a bit of a cliffhanger, but not where the mystery is concerned. Stephanie's big dilemma is with the two men in her life, and very surprising!
A number of moments will have you shaking your head at the antics of this woman. Her family is always good for a laugh but then add Bob and his ill manners into the mix, and they will have you rolling. If you expect the unexpected with Stephanie Plum, you will not be disappointed. Ranger seems to be even more upfront with his "desires" when it comes to Stephanie than usual and that seems a bit out of character, but characters grow and change.
If you love Stephanie, Grandma Mazur, Lulu, complications, mayhem, bombs, danger and intrigue and some steamy then DIRTY THIRTY is just what you need to get into your hands. Sit back, relax, laugh a little (maybe a lot), and get ready for the shocks!
SUMMARY
#1 New York Times bestselling author Janet Evanovich is in top form as she sends Stephanie Plum on the trail of a stolen cache of dirty diamonds.

Stephanie Plum, Trenton's hardest working, most underappreciated bounty hunter, is offered a freelance assignment that seems simple enough. Local jeweler Martin Rabner wants her to locate his former security guard, Andy Manley (a.k.a. Nutsy), who he is convinced stole a fortune in diamonds out of his safe. Stephanie is also looking for another troubled man, Duncan Dugan, a fugitive from justice arrested for robbing the same jewelry store on the same day.

With her boyfriend Morelli away in Miami on police business, Stephanie is taking care of Bob, Morelli's giant orange dog who will devour anything, from Stephanie's stray donuts to the upholstery in her car. Morelli's absence also means the inscrutable, irresistible security expert Ranger is front and center in Stephanie's life when things inevitably go sideways. And he seems determined to stay there.

To complicate matters, her best friend Lula is convinced she is being stalked by a mythological demon hell-bent on relieving her of her wardrobe. An overnight stakeout with Stephanie's mother and Grandma Mazur reveals three generations of women with nerves of steel and driving skills worthy of NASCAR champions.

As the body count rises and witnesses start to disappear, it won't be easy for Stephanie to keep herself clean when everyone else is playing dirty. It's a good thing Stephanie isn't afraid of getting a little dirty, too.
---
What do you think about this review?
Comments
No comments posted.

Registered users may leave comments.
Log in or register now!