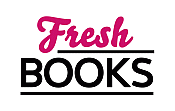 Best reads in December
Janet Evanovich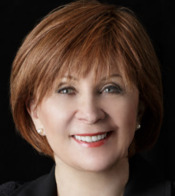 Blogging at Fresh Fiction
Sara Edmonds | When It Comes To Location How Much Detail Do You Need?
October 17, 2009
I was reading Janet Evanovich's Read More...
Janet Evanovich and FEARLESS FOURTEEN Signing
June 21, 2008
Read More...
Best Selling Author Janet Evanovich is the recipient of the Crime Writers Association's John Creasey Memorial, Last Laugh and Silver Dagger awards, Left Coast Crime's Lefty award and is a two time winner of The Independent Booksellers Association's Dilys award. She lives in New Hampshire, where she is at work on her next Stephanie Plum adventure.
Log In to see more information about Janet Evanovich
Log in or register now!
Series
Stephanie Plum | Stephanie Plum Between the Numbers | Fox and O'Hare
Books:
Going Rogue, November 2022
Stephanie Plum #29
Hardcover / e-Book
The Bounty, October 2022
A Fox and O'Hare Novel # 7
Mass Market Paperback / e-Book
Double Plum, July 2022
A Between the Numbers Novel
Trade Paperback
Game On, July 2022
Stephanie Plum # 28
Trade Size / e-Book
The Recovery Agent, April 2022
Gabriela Rose #1
Hardcover / e-Book
The Bounty, February 2022
Trade Size
Game On, November 2021
Stephanie Plum #28
Hardcover / e-Book / audiobook
Fortune and Glory, May 2021
Stephanie Plum Series #27
Trade Size / e-Book
Blooming Fun, April 2021
Mass Market Paperback
The Bounty, April 2021
A Fox and O'Hare Novel #7
Trade Size / e-Book
Fortune and Glory, November 2020
Stephanie Plum #27
Hardcover / e-Book
Twelve Sharp & Lean Mean Thirteen, October 2020
Mass Market Paperback
Twisted Twenty-Six, September 2020
Mass Market Paperback / e-Book (reprint)
Twisted Twenty-Six, November 2019
Stephanie Plum #26
Hardcover / e-Book
Look Alive Twenty-Five, September 2019
Stephanie Plum #25
Mass Market Paperback / e-Book (reprint)
The Big Kahuna, March 2019
Fox and O'Hare #6
Hardcover / e-Book
The Mark, February 2019
Fox and O'Hare #6
Hardcover / e-Book
Look Alive Twenty-Five, November 2018
Stephanie Plum #25
Hardcover / e-Book
Twice the Plum, November 2017
Mass Market Paperback
Hardcore Twenty-Four, November 2017
Stephanie Plum #24
Hardcover / e-Book
Double Plum, January 2017
Mass Market Paperback
Turbo Twenty-Three, November 2016
Stephanie Plum #23
Hardcover / e-Book
Tricky Twenty-Two, November 2015
Stephanie Plum #22
Hardcover / e-Book
The Scam, September 2015
Fox and O'Hare #4
Hardcover / e-Book
The Job, November 2014
Fox & O'Hare #3
Hardcover / e-Book
Top Secret Twenty-One, June 2014
Stephanie Plum #21
Hardcover / e-Book
The Chase, March 2014
Fox and O'Hare
Hardcover / e-Book
Takedown Twenty, November 2013
Stephanie Plum #20
Hardcover / e-Book
The Heist, June 2013
Hardcover / e-Book
The Husband List, January 2013
Hardcover / e-Book
Notorious Nineteen, December 2012
Stephanie Plum #19
Hardcover / e-Book
Wicked Business, June 2012
Lizzy and Diesel #2
Hardcover / e-Book
Love in a Nutshell, January 2012
Hardcover / e-Book
Explosive Eighteen, December 2011
Stephanie Plum #18
Hardcover / e-Book
Smokin' Seventeen, July 2011
Stephanie Plum #17
Hardcover / e-Book
Sizzling Sixteen, June 2011
Stephanie Plum #16
Mass Market Paperback
One for the Money, June 2011
Stephanie Plum #1
Mass Market Paperback (reprint)
Sizzling Sixteen, July 2010
Stephanie Plum #16
Hardcover / e-Book
Hero at Large, April 2010
Mass Market Paperback (reprint)
Finger Lickin' Fifteen, July 2009
Stephanie Plum Novels #15
Hardcover / e-Book
The Grand Finale, March 2009
Mass Market Paperback (reprint)
Plum Lucky, January 2009
Mass Market Paperback (reprint)
Plum Spooky, January 2009
Hardcover
Foul Play, November 2008
Paperback (reprint)
Fearless Fourteen, June 2008
Stephanie Plum #14
Hardcover / e-Book
Naughty Neighbor, March 2008
Loveswept
Mass Market Paperback (reprint)
Plum Lucky, January 2008
Stephanie Plum
Hardcover
Wife for Hire, November 2007
Paperback (reprint)
No Chance, October 2007
Cannon and Picket
Hardcover
Motor Mouth, August 2007
Alex Barnaby #2
Mass Market Paperback (reprint)
Lean Mean Thirteen, June 2007
Stephanie Plum #13
Hardcover / e-Book
Hot Stuff, April 2007
Paperback
Plum Lovin', January 2007
Hardcover
Thanksgiving, November 2006
Paperback
Motor Mouth, October 2006
Alex Barnaby Series
Hardcover
Smitten, August 2006
Paperback
Twelve Sharp, July 2006
Stephanie Plum #12
Hardcover / e-Book
Manhunt, December 2005
Paperback (reprint)
Metro Girl, September 2005
Alexandra Barnaby Adventure #1
Paperback (reprint)
Eleven on Top, July 2005
Stephanie Plum #11
Hardcover / e-Book
Full Bloom, April 2005
Paperback
Love Overboard, February 2005
Paperback / e-Book (reprint)
Metro Girl, November 2004
Hardcover
The Rocky Road to Romance, September 2004
Paperback (reprint)
Ten Big Ones, July 2004
Stephanie Plum #10
Hardcover / e-Book
To The Nines, July 2003
Stephanie Plum #9
Hardcover / e-Book
Visions of Sugar Plums, November 2002
Stephanie Plum Between the Numbers #1
Hardcover / e-Book
Hard Eight, July 2002
Stephanie Plum #8
Hardcover / e-Book
Seven Up, June 2002
Stephanie Plum #7
Mass Market Paperback / e-Book
Hot Six, July 2000
Stephanie Plum #6
Hardcover / e-Book
High Five, July 1999
Stephanie Plum #5
Paperback / e-Book
Four To Score, June 1998
Stephanie Plum #4
Paperback / e-Book
Three To Get Deadly, February 1997
Stephanie Plum #3
Paperback / e-Book
Two for the Dough, February 1996
Stephanie Plum #2
Paperback / e-Book
One for the Money, September 1994
Stephanie Plum #1
Hardcover / e-Book (reprint)