"The hitman to the rescue in this holiday offering!"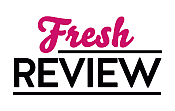 Reviewed by Annetta Sweetko
Posted October 24, 2023

HOW THE HITMAN STOLE CHRISTMAS begins with Elliana Reed relaxing at home. She loves her house, and the view is amazing. Well, the one that she sees through her drone of her way too gorgeous neighbor who tends to not like to wear clothes but that's all right with her. She can't imagine anything ruining her vacation, except maybe the fact that the man just seems to ooze Christmas and she hates it. With good reason.
But when Elliana finally talks herself into going over to his house, she finds herself witnessing a murder. It's okay though, because Theo Contos, her neighbor, says he was a bad guy and deserved it.
It really is surreal, but it only gets better, when Theo kidnaps her and says that his family are contract killers, and a contract just came up with her name on it. Really?
HOW THE HITMAN STOLE CHRISTMAS by Katie Reus is a lighthearted holiday read once you get past the killing attempts and mayhem. Theo and his family are contract killers, but aside from that they are normal people. Though this is marked as a grumpy-sunshine romance it was just the opposite of what one might expect. Theo was the sunshine and Elliana was the grump. He didn't really steal Christmas – he gave it back to her.
Elliana's hatred of the holiday was quite understandable--anyone whose engagement ended the way hers did would probably agree. Theo's family will have you laughing at their antics; especially in the scene where Elliana and his mother are arguing over the best explosives to use!
Though HOW THE HITMAN STOLE CHRISTMAS is a novella-length book, the story is packed with action, danger, intrigue, and romance. Throw in family and Christmas and you will wonder how author Katie Reus managed to pack so much into 166 pages. A perfect holiday read – if you like murder and mayhem along with your decorations and who doesn't!
SUMMARY
A Grumpy-Sunshine Romance

'Tis the season for a grumpy-sunshine romance with a side of murder and mayhem!

She hates Christmas and everything that goes with it…

Explosives expert Elliana hates Christmas—and the only good thing about this holiday season is that her gorgeous neighbor seems allergic to shirts and clothes in general. She knows because she's been watching him for months with her drone. She's never stalked anyone before, but he not only doesn't seem to mind, he puts on nightly strip shows just for her. When she finally works up the courage to talk to him, she stumbles right into a murder—that he's committed.

But this holiday is one she'll never forget…

According to him, the whole murder thing is no big deal—the dead guy needed killing. And while her hot neighbor wants her, protecting her is his main priority. So when she's targeted, this cinnamon roll hitman kidnaps her for her own good. With a deadly threat hunting them and a hot hitman who keeps handcuffing her to him "for her own protection", Elliana is starting to reconsider her grinchy stance on the holidays. And when everything finally comes to a head, the results are bound to be…explosive.
---
What do you think about this review?
Comments
No comments posted.

Registered users may leave comments.
Log in or register now!