"Great addition to the Colt family saga"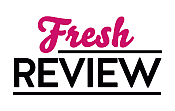 Reviewed by Sandra Wurman
Posted May 23, 2023

Romance Western | Romance Suspense
First and foremost let me alert anyone reading something by B.J. Daniels, if it is in the book, it is important. This author does not mince words, she dangles hints and clues hither and yon. I absolutely adore B.J. Daniels whose books always wind up dog-eared. When a new book comes out I immediately put whatever I am currently reading aside. She knows how to write a fabulous crime novel. She creates some of the best culprits and suspects. Sometimes leads us armchair detectives down the wrong path. Pure genius and such fun.
There are times when B.J. Daniels is writing a series where she will invite characters back for a role in the next production. Not to worry, all of this writer's stories stand on their own merit. They are that good and beautifully written. HER BRAND OF JUSTICE starts out with a young woman yearning to know who her birth parents are. Having just discovered that she indeed was adopted she is distressed to find that her adopted parents are less than willing to disclose any information. In fact, they are extraordinarily secret about the adoption and candidly less than forthcoming about any adoption. But now all bets are off.
Kicked over an ant hill--a funny expression that clearly describes just what is in store for Ansley who has always yearned to belong to a family. She was brought up with a series of nannies by parents that were not particularly devoted to their only child. Having just discovered that she was adopted dredges up all kinds of questions.
Somehow all paths lead toward Lonesome Montana and the Colt family. And so that is where Ansley heads right into Buck. Literally. Bucks finds something vaguely familiar about this stranger. But it is the woman herself that captures his attention and draws him into her struggle to unearth facts about her true parentage.
In HER BRAND OF JUSTICE, B.J. Daniels manages to untangle many unsolved issues and ends up answering questions left unanswered in previous books in the Colt Brothers Investigations series. HER BRAND OF JUSTICE is the fifth book following immediately after SET UP IN THE CITY. Having read all but one in this series I have enjoyed following these brothers' work as a team to investigate crimes in their small community. B.J. Daniels make sure you are invested in the lives of the Colt Brothers along with a cadre of terrific characters.
SUMMARY
Exploring her hidden past
May rob her of her future

Ansley Brookshire's search for her birth mother takes her from the gated estate where she grew up to Lonesome, Montana. This is where she meets Buck Crawford. Determined to help, the gorgeous rancher introduces her to Colt Brothers Investigations. But someone wants the secrets surrounding her adoption to stay buried—and they'll do anything to keep her from uncovering the truth…
---
What do you think about this review?
Comments
No comments posted.

Registered users may leave comments.
Log in or register now!