"Suspense, twists, turns, and unanswered questions..."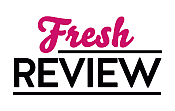 Reviewed by Evie Harris
Posted May 15, 2023

Micky Gibson, a former detective, didn't plan on becoming a single mother of two young children, but that is who she became. She now works remotely for a company that searches for tax and credit cheats. She is very good at what she does. She received what she thought was a work-sanctioned call from a woman who she thought was a colleague. From that day on, her life took a turn that placed her and her family in danger. As for the caller, this woman was no colleague. Who she really is remains a mystery for most of the story.
In SIMPLY LIES by David Baldacci, two women from totally different backgrounds and lifestyles come together for a most unusual reason to try to solve a murder and to try to find a treasure. The two protagonists are fascinating characters. One comes from the world of police work and the other from a world so dark it is hard to fathom. They are skillfully brought to life and readers get to know them as we are drawn into their complicated lives. The rest of the ensemble of characters is a mixed lot. No one is who they seem to be. The multilayered plot is filled with suspense, twists, turns, and unanswered questions. This is a story that keeps readers engrossed to the very end.
For those who enjoy a psychological thriller with a fascinating and unusual plot, SIMPLY LIES is highly recommended.
SUMMARY
From the #1 New York Times bestselling author of The 6:20 Man comes a twisting new psychological thriller in which two women—one a former detective, the other a dangerous con artist—go head-to-head in an electrifying game of cat and mouse.

Mickey Gibson, single mother and former detective, leads a hectic life similar to that of many moms: juggling the demands of her two small children with the tasks of her job working remotely for ProEye, a global investigation company that hunts down wealthy tax and credit cheats.
When Mickey gets a call from a colleague named Arlene Robinson, she thinks nothing of Arlene's unusual request for her to go inventory the vacant home of an arms dealer who cheated ProEye's clients and fled. That is, until she arrives at the mansion to discover a dead body in a secret room—and that nothing is as it seems.
Not only does the arms dealer not exist but the murder victim turns out to be Harry Langhorne, a man with mob ties who used to be in Witness Protection. What's more, no one named Arlene Robinson works at ProEye.
In the blink of an eye, Gibson has become a prime suspect in a murder investigation—and now her job is also on the line until she proves that she was set up. Before long, Gibson is locked in a battle of wits with a brilliant woman with no name, a hidden past, and unknown motives—whose end game is as mysterious as it is deadly.
---
What do you think about this review?
Comments
1 comment posted.
Re: Suspense, twists, turns, and unanswered questions...

Love david baldacci books.cant wait to
read this new one
(Mary Branham 6:30pm May 22)
Registered users may leave comments.
Log in or register now!