"A lovely start to a new series!"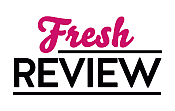 Reviewed by Jessica Grogan
Posted March 28, 2023

The first in Cathy Maxwell's new series, The Gambler's Daughters, A KISS IN THE MOONLIGHT focuses on the middle of the aforementioned daughters, Dara Lanscarr, and Michael Brogan, a member of Parliament. The Lanscarr sisters use the last of their money to have a season in London in the hopes of landing dukes in order to escape marriages arranged by their uncle. Michael is initially interested in Dara's younger sister, Elise, but quickly realizes Dara is the sister he truly wants.
I adored this title! The hero and heroine were fabulous, the side characters were engaging, and the plot, while somewhat simple, kept me entertained.
Dara is a tiny powerhouse, unafraid to go after what she thinks is best for her sisters, often whether they agree or not. Somehow, even when she's bulldozing over them, she still manages to put her sisters' wants and needs above her own. Until she meets Michael. Dara wants something for herself for the first time and tries to discourage Elise from falling for him. Michael is also a delight and is the first man up to the challenge of taking on Dara. He briefly courts Elise in an attempt to annoy Dara, which later causes one of the biggest obstacles to their relationship.
Dara's elder sister, Gwendolyn, and their Aunt Tweedie are excellent side characters. Gwendolyn is timider than Dara but wins the money they need to go to London in a card game, meeting her future hero in the process. Tweedie is a terrible chaperone but is still there for her great-nieces when they need her. Elise is the sister I could've done without. She acted more like a five-year-old who hadn't been given her way throughout the book, and I just couldn't like her. However, I think it was Maxwell's intention for her to be so unlikeable in Dara's story. The epilogue sees Elise meet her future hero, and I can't wait to see her development in her own story.
Much of the conflict arises from Elise wanting Michael and Dara wrestling with her own desire for him while also wanting to make Elise happy. As a perpetual people pleaser, Dara struggles the entire novel with allowing herself to be happy.
A KISS IN THE MOONLIGHT is a great start to a new series with a likable hero and heroine, an easy plot, and enjoyable side characters.
SUMMARY
New York Times bestselling author Cathy Maxwell begins a spectacular new series, the Gambler's Daughters. Three aristocratic sisters must use their wits and wiles to make their ways in Regency London...only to learn the path to making a brilliant society marriage isn't easy—especially when Love gets in the way!
To Marry a Duke…
Once there were three Irish sisters—Gwendolyn, Dara, and Elise—who had to fend for themselves when their gambler of a father disappeared, leaving them with an unscrupulous cousin. Dara hatches a daring plan: they gamble what little they own to finance a London season. Her goal: to use their looks and their wits to find a duke to marry for each sister!
It seems her crazy plot might work when the sisters are declared the "Incomparables" of the Season. Dukes and lords line up at their door, but bold women and scandal always go hand in hand. Particularly when Dara's plans are challenged by the likes of Michael Brogan, who provokes Dara as much as he tempts her. The handsome, clever, and rising politician is definitely not a duke, but he's determined to teach her about ambition, men, and, above all, love, making Dara wonder if her plans are about to change.
---
What do you think about this review?
Comments
No comments posted.

Registered users may leave comments.
Log in or register now!