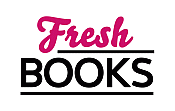 Sweet Reads in February
"Jessica Fletcher travels to Ireland and finds herself investigating another murder..."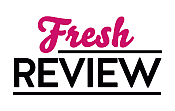 Reviewed by Sandra Martin
Posted January 23, 2023

Mystery Woman Sleuth | Fiction Media Tie-In
Jessica Fletcher is traveling to Belfast, Ireland to take over her friend's speaker and panelist duties at the Book Festival. When her neighbor, Maeve O'Bannon, hears about her upcoming trip, she asks Jessica to take her grandfather's paintings back to her family in Ireland. Jessica agrees, but she did not count on coming across another dead body in the Irish countryside in MURDER, SHE WROTE: DEATH ON THE EMERALD ISLE.
When Jessica arrives in Ireland, she is greeted by the festival escort, Godfrey Hamilton. Godfrey makes sure Jessica's festival duties go off without a hitch and helps her survive the aggressive festival coordinator's attempts to make her incessantly mingle with important donors. Jessica is glad when the festival ends, and she heads to the Bushmills with Owen Mullen. There she is greeted by Maggie and Dougal Nolan at their River Bush Hotel and soon she is whisked away to dinner with Maeve O'Bannon's cousins, Michael, Jane, and Beth Anne. The O'Bannons are a lively group of characters who own a cosmetics/skincare company called Marine Magic. The cousins have different ideas for expanding the business and are vocal about it at dinner, where some French business associates are also in attendance to talk about a merger.
The following day, Jessica tries to escape the family drama and takes a relaxing bike ride in the countryside. Unfortunately, she comes across a car with the driver slumped over the wheel. It is Michael O'Bannon and he has been bludgeoned to death. Now Jessica is in the middle of another murder investigation. As she delves deeper into the mystery with the help of Maggie Nolan, she encounters old grudges, an unpaid loan shark, questionable shipping companies, and family resentments. Can she solve the murder, return the paintings, and make it back to Cabot Cove unharmed? It may just take a little Irish luck.
This long-running series always delights and entertains fans and MURDER, SHE WROTE: DEATH ON THE EMERALD ISLE does not disappoint. This installment takes Jessica from her beloved Cabot Cove to the lush Irish countryside. Readers will get to meet a whole new cast of colorful characters in a beautiful setting. The mystery is nicely executed and is filled with family dynamics, shady business dealings, personal grudges, and tested loyalties. Jessica is joined in her sleuthing by the feisty and competent Maggie Nolan, who is always up for the adventure. Fans of the television show will find the books are true to form. Jessica is always gracious and inquisitive and her analytical and crime-solving skills always catch even the cleverest of killers. This well-written mystery set in an idyllic location is another winner in this popular series.
SUMMARY
Jessica Fletcher is quick to accept an invitation to replace a speaker who couldn't attend a Book Festival in Belfast, Ireland. When her Cabot Cove neighbor Maeve O'Bannon hears about the trip, she asks Jessica to deliver some paintings to her family in the village of Bushmills. Happy to extend her travels and see more of the Irish countryside, Jessica agrees.

The festival goes off without a hitch, and it seems like Jessica is in for a relaxing vacation. But then Maeve's cousin Michael is discovered dead under suspicious circumstances. Jessica finds herself once again in the midst of a murder investigation, and she'll have to dig into the O'Bannon family's secrets to unmask the killer.
---
What do you think about this review?
Comments
No comments posted.

Registered users may leave comments.
Log in or register now!