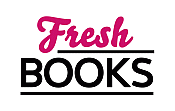 Cuddle up with a great read in November
"The past and the future come together with a few bumps"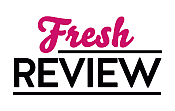 Reviewed by Annetta Sweetko
Posted November 21, 2022

Romance Western | Romance Small Town
Years ago, Cody Bank's wife had died of a virus and this small-town sheriff wrongly accused Abby Brennan and her niece. So Abby wasn't sure what kind of WYOMING HOMECOMING she would receive when coming to Catelow, Wyoming.

Abby's father had been a mean drunk and she finally escaped after his death. Her brother and his wife also recently died leaving her with her niece to raise. She was happy to do so, especially when she found that her last relative had died and left her a ranch. She knows nothing about ranching but she wants a safe home for the two of them. All she has to do is let the ranch hands do their thing and keep away from the sheriff. But fate sometimes twists things on people and their plans.

Cody Banks has lived under a fantasy for years. His wife Deborah was on the fast track to be a highly acclaimed doctor - so in the time they were married they spent little time together. After getting to know Abby and losing the pet that his late wife had given him he wants to find out some truths. And those truths send his world spinning again.

WYOMING HOMECOMING is spellbinding from the first to last words. Fans of author Diana Palmer might have an inkling of what is coming but Ms. Palmer still manages to throw out several twists that will have you sitting back and pondering where they came from.

A sweet romance, that gives a lot of insight into some of the failings of love and reminds us that love can make a person grow and be better than they ever thought they could be. Of course, the road to true love is often rocky and the sheriff was an idiot a time or two but love will always win out in the end. though I think Abby might have forgiven just a tad too quickly.

WYOMING HOMECOMING is the perfect read for those who enjoy cowboys, women who can learn that love is worth it, pets, and amazing people, all in a small town that claims everyone as family. Want to feel good - read WYOMING HOMECOMING!
SUMMARY
New York Times bestselling author Diana Palmer's dramatic tale of an embittered small-town sheriff as he comes face to face with the woman who has haunted his dreams for years.

She's haunted his dreams for years, and now she's back to wreak havoc on his heart.

When Sheriff Cody Banks's wife died, he blamed Abby Brennan for the illness he's sure killed Deborah and, in his grief, made sure she knew it. Looking back now, he knows that his behavior was likely the reason Abby left town years ago. So when he sees her—and the child she's raising—at her great-uncle's funeral, Cody attempts to apologize, ashamed to see the fear he puts in her beautiful eyes and determined to show her he's no longer that same angry man.

The only reason Abby returned to Catelow, Wyoming, was to bury her last living relative. She has studiously avoided Cody Banks ever since he made it clear how much he resents her, focusing instead on raising her young niece and keeping her own family legacy alive. But when Abby inherits the property adjoining Cody's, she can't help but face the handsome sheriff who still lingers in her memory. Circumstances keep pulling them together, but has time healed their wounds and given them a chance at a happily-ever-after?

Wyoming Men
---
What do you think about this review?
Comments
1 comment posted.
Re: The past and the future come together with a few bumps

Nice content
(Abaco Health 2:05am Wednesday)
Registered users may leave comments.
Log in or register now!