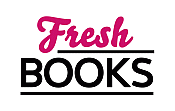 Cuddle up with a great read in November
"She gets a "Tiger" by the tail or does he get her!"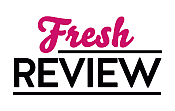 Reviewed by Annetta Sweetko
Posted October 5, 2022

Romance Suspense | Romance Contemporary
Nick "Tiger" Rogers is searching for answers to his father's sudden death and a note he found in his handwriting saying Faith Winters is dangerous. The last thing he expects to find is an amazing woman that he wants to claim. What could be the harm of a few WHITE LIES?

Faith Winter is a vulnerable, sensitive artist, who doesn't want to run the family winery but feels with the death of her parents that she must. Nick Rogers is a distraction she doesn't need, or does she? Between bankers harassing her, the winery losing money, and her mother's money held up - Faith isn't sure where to turn. Turning to Nick seems like a good idea, or is it?

WHITE LIES is a two-in-one that combines "Provocative" and "Shameless" in one fascinating read. Even if you have already read these two books it is worth the read again. Even though Nick was not particularly close to his father he still wants to understand what happened - at least he is 99% sure Faith had nothing to do with the old man's death. But everyone can guess Faith's reaction when she finds out why he sought her out. She doesn't trust well, so he breaks that trust and must work to get it back.

So much happens in WHITE LIES that you will be turning pages quickly and glad that book two is right there so you can get to all the answers. Both, Nick, and Faith have a bit of baggage that needs straightening out and some of Faith's almost get her killed.

I loved the revisit of past characters from author Lisa Renee Jones' past series - most especially artist Chris Merit - an all-time favorite from the "Inside Out" series. He comes along to help push the budding artistry of Faith and, of course, he is a friend of Nick's. I loved how they just dove in and helped in any way they could to keep their old friend and their new friend safe.

A fantastic read, with sweet yet steamy moments, danger, and intrigue that will just have you glued to the pages. And, to those who have not heard, this duet is to be produced as a PassionFlix movie. It should be interesting to see what moviemakers do with this couple.
SUMMARY
Some moments in life are more dangerous—and more seductive—than others. For attorney Nick Rogers, that moment happens the second he walks into Faith Winter's winery and lays eyes on her. Confidence, beauty, and inscrutable vulnerability. Provocative. But Nick knows at least one of Faith's secrets—one of what he suspects is many…

But Nick has a secret of his own: he already knows who she is. He's only playing the role of a stranger, just enough to get to know her, to find out if Faith truly is the one who hurt his family. Hurt him. But Nick's façade was only supposed to be on the surface. And now that he's touched her, he wants her. And wanting her means he has to have her.

Now lust and love are battling for Nick's soul, even as he lures Faith deeper. Into his life. Into his heart. He could lose everything. But soon the lies will be exposed and the truth revealed. Because where the white lies end…obsession begins.
---
What do you think about this review?
Comments
No comments posted.

Registered users may leave comments.
Log in or register now!