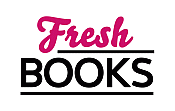 Grab a PSL and a great read in September
"Borrowed orphans attempt to play aristocratic children to bamboozle grandfather"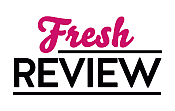 Reviewed by Make Kay
Posted September 16, 2022

Romance Historical | Romance Comedy
SOMETHING IN THE HEIR is an unexpected story from historical romance author Suzanne Enoch. It's billed as a "sparkling Regency romance" but I think that's a falsehood. There is a faint romantic element in the story, but this is by no means a romance to my eye. The publisher recap calls it "madness" and "insanity," which I think it much more accurate. This is a pratfall sort of screwball comedy with over-the-top situations and lots of madcap hijinks.
I am not the sort who enjoys a book that requires willing suspension of disbelief. SOMETHING IN THE HEIR goes well beyond asking for the reader's suspension of disbelief, though. There is no way that any of the scenarios in this book would ever occur, so perhaps that makes it a little easier to just shrug one's shoulders and enjoy the utter ridiculousness of the plot?
Emmaline Harvey must be the first in her family of her generation to marry and produce and heir in order to continue living in her beloved childhood home. She proposes a business relation of a marriage to her best friend Will, and then she invents two darling fake children when her marriage fails to produce any offspring. Now, however, her grandfather, the duke, has summoned the whole family to attend his birthday celebration. Emmaline and her husband end up borrowing two siblings from a local orphanage to play the parts of their two purported children.
Of course, this does not work out nearly as smoothly as Emmaline and Will would have hoped from this mad scheme. The two children are Plot Moppets of the first order (small children who have no purpose or development except to drive the plot forward). This would be highly annoying in a serious book, but it just adds to the sense of silliness of the overall storyline here.
Don't be fooled, this is not a romance but rather a slapstick comedy. Readers who are able to simply roll with the crazy sauce-ness may be entertained, however, by this light and sprightly read. Enoch's SOMETHING IN THE HEIR provides plenty of humor and precocious hooligans in a historical setting.
SUMMARY
In Something in the Heir, smart, capable heiress Emmeline Pershing will do anything to keep her beloved home; and all it takes is an arranged marriage and a teeny white lie to fulfill her family's silly inheritance rules! But now her little fib means that she and her completely unsuspecting husband are going to inherit big — and very messy! —trouble in this spicy, sexy delight from bestseller, Suzanne Enoch.

Emmeline and William Pershing have enjoyed a perfectly convenient marriage for eight years. Their relationship is a seamless blend of their talents and goals. They've settled into separate, well-ordered lives beneath the same roof, and are content to stay that way—or so Emmeline thinks. And if William has secretly longed for a bit more from the woman he adores, he's managed to be content with her supreme skills as a hostess and planner, which has helped him advance his career.

Then when Emmeline's grandfather, the reclusive Duke of Welshire, summons them both for his birthday celebration and demands they bring their two little angelic children, William is stunned to discover that his very proper wife invented not one, but two heirs to fulfill the agreement for living at Winnover. But surely if Emmeline and William team up and borrow two cherubs to call their own, what could go wrong? Enter George, age 8, and Rose, 5—the two most unruly orphans in Britain.

As the insanity unfolds, their careful, professional arrangement takes some surprisingly intimate turns as well. Perhaps it takes a bit of madness to create the perfect happily ever after.
---
What do you think about this review?
Comments
No comments posted.

Registered users may leave comments.
Log in or register now!