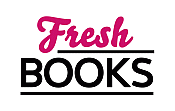 Best reads in December
"Another well done crime novel by one of the best"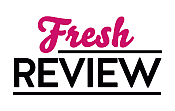 Reviewed by Sandra Wurman
Posted August 21, 2022

Small Town | Women's Fiction Family Life
Ruby McGee was found in front of windows on the local town bridge. The town considered it and her a miracle. What if the three McGee sisters hadn't walked through that bridge coming home from choral practice? What if the weather had been harsher? Ruby was found wrapped in a blanket with no real protection from the weather. Who left this baby so undefended against the elements and whatever roamed that bridge during the night? The town gave her discounts all her life. Miracle discounts. Sounds almost humorous. But Ruby has questions about her good luck. And now, back home perhaps she will have the means and opportunity to ferret out the info she covets.

Maisey Yates is an amazing, creative, inventive writer. Her characters are extremely well developed, even the supporting cast. In THE LOST AND FOUND GIRL, we are constantly questioning the title of this story. In truth, there is a found girl, presumably Ruby. But there is also a lost girl Caitlyn Groves, Dana's missing daughter. When Ruby thinks about herself, she is happy that she was found but somewhat equally disturbed that someone threw her away. Dana lives in Pear Blossom, with the events of Caitlyn almost forgotten. What remains is the way the townspeople react to Dana. Not with sadness or pity but with meanness.

When Ruby returns home to work on the town history, she comes face to face with things that are joyous and others that are not. You know the expression, better left unsaid. Well, I kept thinking of that while reading THE LOST AND FOUND GIRL. Dahlia is disturbed that no one else seems interested in Ruby being found like she was. Her discovery is treated like a miracle, but being discarded could have been a tragedy. There is a strange parallel between how the community treats Ruby's finding and Caitlyn's loss. Maisie Yates reminds us throughout the book, using Dahlia as the voice of her concern.
Ruby's life turned out rather well. Educated and traveled to so many places, Ruby experienced a different life than her three sisters who had stayed close to home. Was this wanderlust due to her unusual beginning in life? Ruby is an interesting story still to be told. But in her mind, she had often envisioned herself as a lost or kidnapped child of royalty. Perhaps she was a princess. But the sensible side argued that people would have been looking for her. To her knowledge, no one had. Someone had been blamed for Caitlyn's disappearance. He had left town.

All these events brought a unique dimension to Pear Blossom. Now with the four sisters together, they face how their lives changed and how this reunion will play out. Seeing life as half empty or half full. Dahlia is an amazing character with some of the best lines in this book. Half full is when someone stops filling the cup halfway. Half empty is when they drank half. Her way of describing that the way things happen matters. Dahlia is on a mission, with the help of Ruby, to do a retrospective about Pear Blossom. Its history and its people. Bound to open a can of worms, as they say. Her family will have a certain place in her report, as will Dana and her missing daughter Caitlyn.

THE LOST AND FOUND GIRL by Maisey Yates is about a teenage girl who went missing and an infant girl that was found. That infant girl Ruby is incredibly created by Maisey Yates with emotion, sass, and genius. The missing girl is told about in bits and pieces. Not much is known about her. Maisey Yates fills in the blanks with random discussions and some eye-opening facts, all created in her mind and then transposed to the page. THE LOST AND FOUND GIRL is a mystery that develops and grows page by page, disclosure by disclosure. This is a well done crime novel by Maisey Yates with just the right amount of down-home care.
SUMMARY
New York Times bestselling author Maisey Yates dazzles with this powerful novel of sisterhood, secrets and how far you'd go to protect someone you love…

Ruby McKee is a miracle. Found abandoned on a bridge as a newborn baby by the McKee sisters, she's become the unofficial mascot of Pear Blossom, Oregon, a symbol of hope in the wake of a devastating loss. Ruby has lived a charmed life, and when she returns home after traveling abroad, she's expecting to settle into that charm. But an encounter with the town's black sheep makes her question the truth about her mysterious past.

Dahlia McKee knows it's not right to resent Ruby for being special. But uncovering the truth about Ruby's origins could allow Dahlia to carve her own place in Pear Blossom history.

Recently widowed Lydia McKee has enough on her plate without taking on Ruby's quest for answers. Especially when her husband's best friend, Chase, is beginning to become a complication she doesn't want or need.

Marianne Martin is glad her youngest sister is back in town, but it's hard to support Ruby's crusade when her own life is imploding.

When the quest for the truth about Ruby's origins uncovers a devastating secret, will the McKee sisters fall apart or band together?
---
What do you think about this review?
Comments
No comments posted.

Registered users may leave comments.
Log in or register now!