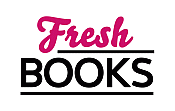 Summer reads begin in June!
"Calder family saga continues"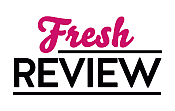 Reviewed by Sandra Wurman
Posted June 18, 2022

Romance Historical | Small Town
Janet Dailey's string of Calder family stories has continued through the efforts of her family. After her passing, many of her fans missed this rough and tumble family who over many generations worked to tame the land in Montana. Now we are treated to a new story that does reference some old friends in CALDER GRIT. Janet Dailey passed in 2013. Her books are ghost written by her husband Jimmy Dean Dailey and daughter Mary Sue Dailey.

Montana goes through many changes over years and generations of ranchers and farmers. In CALDER GRIT the main characters are those of the Dollarhide and Anderson families. The Dollarhide family is led by Joe Dollarhide who fathered children by two different women. Joe now lives with one of those women, Sarah, and they have two grown children Blake and Kirstin. Blake has branched off from his father's ranch to develop a thriving business logging lumber. But their family is still very close and tight.

Hannah Anderson is part of a very different family, one that has settled on land amidst ranches. These homesteaders are growing wheat on their land. Traditionally folks in Montana treasured the glassy plains. Many of them saw the wheat farmers as a threat to their land and treated them as interlopers. Not members of the community. The Andersons were proud folk that came from Sweden, through New York, landing in Montana when land was being offered by the government. All legal, but not necessarily welcome.

Hannah finds herself in a harrowing position when she becomes pregnant. Her friend Blake steps in, but now their relationship becomes rather distant. Family is tough. And Blake's family ties are rather challenging. Blake and Hannah find themselves in an awkward situation, to say the least.

Central to the story is the danger that the wheat farmers find their families in. Blake is growing more concerned each day, wondering if his own family will be a target. There are plenty folk that distrust and hate these farmers. But the burning question is who could be behind all the attacks, some turning lethal.

In true "Janet Dailey" fashion the rancher is a salt of the earth guy. The lady needs saving. It's the old knight in shining armor, but in this case the hero dons a cowboy hat and vest. The many historical references in CALDER GRIT makes it an interesting read. For western fans CALDER GRIT will be satisfying and enjoyable.
SUMMARY
As the countryside explodes in violence, the Calder patriarch has the power to stop the destruction, though some believe Benteen Calder is only stoking the flames for his own gain. One man courageously straddles the divide…
That man is Blake Dollarhide, the ambitious young owner of Blue Moon's lumber mill. When Blake's spoiled half-brother takes advantage of the innocent daughter of a homesteading family, Blake steps in as Hanna Anderson's bridegroom to restore her honor and give her unborn child his name. But Blake doesn't count on the storm of feelings he develops for sweet Hanna. When the war between the factions rages anew, everyone wonders if Blake will stand by the close-knit community he serves, or the wife he took in name only . . .

A marriage of love is more than Hanna ever dreamed of. For her family, surviving the rugged trip west, claiming a parcel of land and planting their first crops on the vast prairie are the only things that matter. Which is why the unexpected passion she feels for her husband is all the more poignant. But even as she longs to trust the strong bond growing between her and Blake, Hanna knows it will take courage and grit to overcome the differences between them. And even greater strength of will to put down roots in this wild new country.



---
What do you think about this review?
Comments
No comments posted.

Registered users may leave comments.
Log in or register now!