"He promised to search for her and does just that!"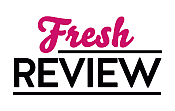 Reviewed by Annetta Sweetko
Posted January 21, 2022

What do speed dating, a paranormal spiked camera, and a man long thought dead have in common? Read LIGHTNING IN A MIRROR to find out how it all works out for Olivia and Harlan.
Olivia LeClair had experience with speed dating when she went undercover to help capture the "Speed Dating Killer" so she thought she would try it for real. Strangely when she asks her lead question not only did she not get an answer, they always took off from her table. How hard is it to answer, if I went missing would you go through hell to find me? Then suddenly, there he is with the right answer: yes. Too bad he is Harlan Rancourt and not the man of her dreams. Or is he? After all, he did answer her question.
Harlan Rancourt believed for a long time that the new leaders of the Foundation had killed his father in an explosion, but in the five years of hiding out, had learned the truth. It was a jealous husband not a war over leadership. Now Harlan needs an oracle and rumor has it that Olivia is that oracle, though she denies it at every turn. She still helps him find Vortex because he promises her that he can help her find the person who killed her mother. And if the journey gives them both answers they seek and a bit of romance what could be better.
LIGHTNING IN A MIRROR is the final installment of the Fogg Lake trilogy, but hopefully not the end of all the characters fans have come to enjoy. Harlan has been mentioned in the past books by author Jayne Ann Krentz as the missing son of the mob-type leaders of the Foundation. They wondered whether he had died in the explosion or was biding his time to come after them. Imagine their surprise and a bit of trepidation when he knocks on their door and basically tells them he is their boss (you have to read it to fully understand what he means) and they need to find the Bluestone Project's Vortex now.
Olivia is a strong aura reader and when she comes in contact with an old camera, thanks to a neighborhood antique dealer she is able to link with it and use it as a weapon and get hologram prints of the last photos. The antique dealer and her sister, Chastian North, Aurora (a real oracle), and a number of other favorites join in on this adventure of danger, intrigue, and a romance that Ms. Krentz is so well known for giving her fans. Though on a personal note the romance could have been stretched out more as, I think, fans love it when a couple who are meant to be together come together despite everything around them.
LIGHTNING IN A MIRROR brings readers all the action, realism, danger, and intrigue expected by this amazing author. In the end, she does seem to open up what could be another amazing series with Jones and Jones joining up with the Foundation's people! Fingers crossed for that one.
SUMMARY
The final installment in the chilling Fogg Lake trilogy by New York Times bestselling author Jayne Ann Krentz.

Olivia LeClair's experiment with speed dating is not going well. First there was the nasty encounter with the date from hell who tried to murder her and now the mysterious Harlan Rancourt—long believed dead—sits down at her table and tells her she's the only one who can help him locate the legendary Vortex lab.

This is not what Olivia had in mind when she signed up for the Four Event Success Guaranteed package offered by the dating agency. She doesn't have much choice, though, because her psychic investigation firm works for the mysterious Foundation and Victor Arganbright, the director, is adamant that she assist Harlan. There's just one problem—no one knows Harlan's real agenda. His father once ran the Foundation like a mob organization, and Harlan was destined to be his heir. There's a real possibility Harlan has returned to claim his inheritance.

For now, however, it's a case of the enemy of my enemy is my friend because others are after the secrets of the long-lost lab. Unfortunately for Olivia, the one thing friend and foe have in common is that everyone is convinced she is the key. Her unique psychic talent is required to defuse the ticking time bomb that is Vortex.

Neither trusts the other but Olivia and Harlan soon realize they must work together to survive and unlock the Bluestone Project's most dangerous secrets before more innocent people die.
---
What do you think about this review?
Comments
No comments posted.

Registered users may leave comments.
Log in or register now!