"More danger in the little mountain town brings the SCU back!"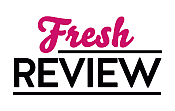 Reviewed by Annetta Sweetko
Posted January 6, 2022

Just when you think things have quieted down in the little town of Salem, it is only a mirage. There is evil lurking in that town as bad if not worse than what came before. A "spirit" in the "gray time," of F.B.I. Special Crimes Unit (SCU) operative Diana Hayes, warns of a bigger problem... a curse. This time the elders of the five families would die in horrific ways.
With the warning comes the call from Finn Deverall police chief of the small town of Salem. He has received a warning for one of the five family elders on danger. With this invite, the SCU team makes their way back to this hidden mountain town to face more danger and this time the head of the unit - Noah Bishop and his wife, Miranda come along to do their physic best.
CURSE OF SALEM follows months behind HIDDEN SALEM and brings fans back into the very strange and intriguing town of Salem. CURSE OF SALEM is a stand-alone, so you do not have to have read HIDDEN SALEM to enjoy this one. And any holes (family histories, personalities, etc.) that need to be are filled in very nicely by author Kay Hooper.
In this action-filled offering, we are reintroduced to not only characters from HIDDEN SALEM who return, but fan favorites from the series, such as Hollis Templeton, her partner and lover, Reese DeMarco, Diana Hayes, and her husband Quentin Hayes as well. Along with Bishop and Miranda, they all descend on Salem to hopefully stop things before they get too crazy. They have a cover planned where they are helping train the new police department, but that is only believed for a short time--especially with the first missing person--if this really is the first.
The conversations between the team members, especially those between Bishop and Hollis, who calls him Yoda, are sometimes humorous and often thought-provoking. For fans of Bishop, he still has his mysterious way of not saying things or answering a question that the person was only thinking about.
With all of Ms. Hooper's Bishop Special Crimes Unit books, there is never a lack of mystery, psychic phenomenons, danger, and intrigue, and CURSE OF SALEM is no exception. The mystery unweaves itself neatly while the psychics try to protect themselves and those around them before it is too late. As always be prepared for an amazing ride.
SUMMARY
New York Times bestselling author Kay Hooper is back with a brand new thrilling paranormal suspense novel in the Bishop/Special Crimes Unit series.

The small town of Salem has been quiet for months—or so Bishop and his elite Special Crimes Unit believe. But then Hollis Templeton and Diana Hayes receive a warning in Diana's eerie "gray time" between the world of the living and the realm of the dead that a twisted killer is stalking Salem, bent on destroying in the most bloody and horrifying way possible the five families that founded the town.

The stakes are high, especially for new friends Nellie Cavendish and Finn Deverell, both members of the Five, and this time Bishop and his wife Miranda will lead the team to hunt down a vicious killer and uncover a dark and ancient curse haunting Salem.
---
What do you think about this review?
Comments
No comments posted.

Registered users may leave comments.
Log in or register now!