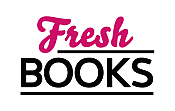 Your starred reads for December are here!
"Intriguing, smooth, and witty, the DEAD-END DETECTIVE is a fun start to a new cozy mystery series!"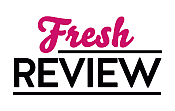 Reviewed by Karen Siddall
Posted November 23, 2021

When Darby Piper's partner in the Two Girls Detective Agency, Samantha Porter, decides to take the job as the head of security at the local luxury resort, Lake Waters, and dissolve the agency, Darby stands to lose more than her business and means of making a living. Her home is above the office the best friends have shared since the beginning, and since Samantha is the majority partner in their venture, there's nothing Darby can do to stop her. She's tried to talk her out of her decision, but Samantha is adamant and uncharacteristically unfazed about the collateral damage to Darby's life. There's certainly more to Samantha's decision that she's letting on, but she's not talking.
Then, late one night, the unthinkable occurs, Samantha's car plunges off the road, and she's killed. Before Darby can even grieve, the police investigation led by Darby's ex-boyfriend, Austin Caster, determines the car wreck was no accident; her car was forced off the road, and all the clues point to Darby as the killer.
Dead-End Detective is a lively start to this new cozy mystery series by the accomplished author Amanda Flower. Darby Piper is a fun, interesting, and highly capable investigator with a witty inner dialogue. Although we don't get a lot of facetime with Samantha, I still felt her loss when she was killed. Tate Porter, Samantha's nephew, proves to be a different sort of sidekick for Darby. Rather than the main PI being a dark and damaged, baggage-laden loner, Tate seems destined to fulfill this role. There is a lovely chemistry that slowly but unmistakably builds between Tate and Darby throughout the book. Though claiming ignorance of the detection profession, Tate turns out to be a pretty proficient partner when the chips are down. And I truly enjoyed his laid-back demeanor.
The mystery itself was twisty enough to hold my interest and long-held secrets finally see the light of day. The road to resolution is certainly action-filled as the new duo detect their way to the truth. Various residents of the small town of Herrington, New York, part of the Finger Lakes area, are introduced as possible suspects or villains, but many as long-time friends of Darby, Samantha, and their families. With a couple of subplots to work out, I thoroughly enjoyed this first book in the Piper and Porter Mystery series.
DEAD-END DETECTIVE is a fun, superior addition to the cozy mystery genre, and the author's smooth, witty delivery creates a great reading experience. I recommend this one to cozy mystery readers, especially those that like female PI stories.
SUMMARY
They were the Two Girls Detective Agency. Now, one of them is dead, and the other is suspected of murder.
Darby Piper is in shock. Samantha Porter—her mentor and business partner at Two Girls Detective Agency—has died in a car crash, and it doesn't look like an accident. In fact, evidence is pointing toward Darby.
Darby had expected to inherit Samantha's half of the agency, but Samantha had recently changed the will to leave it to Tate Porter, her nephew, who returns to town.
Tate is no P.I. He's a veteran, a world traveler, and something of a mystery himself. But as he helps Darby delve into secret histories and real estate development plans, he does seem to have a knack for the job. Will the agency have a future…even if Darby can prove her innocence in time?
---
What do you think about this review?
Comments
No comments posted.

Registered users may leave comments.
Log in or register now!