"The vampire's revenge turns to love!"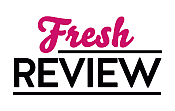 Reviewed by Annetta Sweetko
Posted November 18, 2021

Kyi had a chance at destroying the evil that had haunted her but an interfering vampire got in her way. Now again she has the opportunity to end the evil but again the vampire is back. Will she BEWITCH THE DARKNESS or be killed by it?
Locke believed that Kyi was responsible for the death of his mate and has been waiting for this chance for revenge. Little does he know that it wasn't his mate she was trying to kill but the entity that had possessed his mate. After finally believing Kyi, Locke turns his sights on Xuria, the human who birthed Kyi, killed her father, and later his mate. So why does he want to keep really close to Kyi? He tells himself it is to help her and seek his revenge, but deep down his frozen heart is starting to beat again.
BEWITCH THE DARKNESS is amazingly twisted, steamy and the perfect escape read. Alexandra Ivy takes her fans back to her Guardians of Eternity world with visits with many old favorites and some new intriguing characters. Locke and Kyi are polar opposites so, of course, they are perfect for each other. She is a sweet woman, who is really more than human and he is a loner.
Some fan faves are Queen Inga and the much-loved Levet (except by the other men in the series). I love watching him work his "magic" (and I do not mean his magic balls) by making Inga into the queen she was meant to be. There are really three stories in one in BEWITCH THE DARKNESS. With Locke and Kyi's adventure and steamy romance, there is also Inga and Levet who are trying to rescue her merfolk from Xuria's enslavement. Additionally, we have the somewhat flashy Troy, Prince of Imps, who has been tricked into helping Cleo, Kyi's twin sister who has an agenda of her own- and must be stopped, too.
Fast action, sweet and steamy romance, danger, intrigue, and quite a bit of laughter can be had by reading BEWITCH THE DARKNESS by Alexandra Ivy.
SUMMARY
The vampires and werewolves chosen to be the Guardians of Eternity believe they've conquered their latest threat. But as one of them will learn in this mesmerizing installment from New York Times bestselling author Alexandra Ivy, old lovers make the most ruthless new enemies . . .

Only one drastic mission can tempt Kyi away from the peaceful woodland where the dryads raised her: killing her mother. Xuria's beauty masks a bone-deep evil that has enslaved fey for centuries with the help of a powerful stone. A hundred years ago, Kyi almost succeeded—until one meddlesome vampire destroyed her chance. With rumors that Xuria has emerged from her secret realm, Kyi's determined to try again—despite the vampire who is now focused on destroying her.

Locke has been waiting over a century to avenge what he believes was Xuria's death. Discovering the sorceress's raven-haired fey daughter was the assassin is a surprise—until her story of Xuria's treachery begins to ring true. Working with Kyi is one solution—and the relentless heat simmering between them is a hint that they may be fated as mates. But even a destined love will have to wait as they now struggle to defeat Kyi's twin sister, who has a chilling plan of her own . . .
---
What do you think about this review?
Comments
No comments posted.

Registered users may leave comments.
Log in or register now!