"The Phoenix rises with her King by her side!"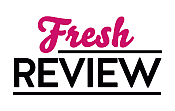 Reviewed by Annetta Sweetko
Posted October 28, 2021

Airk Azdajah might be the rightful King of the White Clan, but after spending too long being imprisoned and tortured by the Rotting High King Pytheios he feels more like THE CURSED KING. To protect him a curse was laid on anyone who would kill him - they would be consumed by his own fire. So he was kept in prison. Finally free but not really - in prison he couldn't shift so driving his dragon dangerously feral. A king who cannot release his dragon is not a king at all. So what is he good for?
Angelika Amon is the final unmated phoenix. But who would want to mate with a phoenix who has no powers? She is the only sister whose powers are dormant or maybe completely nonexistent, but she wants to be part of the fight to take down the Rotting King. He killed her parents after all. But what can she do? She offered herself to Airk but he looked so aghast at the idea she wasn't going to go that route again, but something about the tortured not quite King just keeps drawing her closer to his fire.
THE CURSED KING is a fascinating read with a lot of emotion, danger, intrigue, and amazing characters. Even in this paranormal setting, author Abigail Owen gives such life to her characters that readers will believe in them and root for them throughout the book.
The main gist of this book, to me, was that believing in oneself is so very important. Angelika and Airk only saw the negative. Angelika for being a "useless" phoenix and Airk for his feral dragon. It didn't help that when Airk turned down Angelika's "proposal" he didn't explain that it had nothing to do with her being dormant but with him being feral. He was afraid to allow his dragon freedom, afraid he would hurt her and his people. A few words might have saved some hurt feelings. But, of course, Ms. Owen knows just how to straighten things out for the happily-ever-after all paranormal/romance readers crave.
THE CURSED KING has a unique ending and makes you almost feel sorry for the Rotting King, but after so much evil he caused--not so much, but he did see the light so to speak. The four sisters and their mates and the dragonkind all get the blessed peace they deserve. Though I have hopes that this author will take pity on her readers and give us another series that will include a bit of these characters, so we can follow along in their futures. Thank you for an amazing read!
SUMMARY
Airk Azdajah, the rightful King of the White Clan, spent half a millennium being tortured by the false High King Pytheios. The only reason he's alive is a curse— the man to kill Airk will be consumed in his own fire. Which is why Pytheios kept Airk alive, barely, unable to shift in his prison cage, driving the creature half of him into madness. Airk escaped, but he'll never be truly free. What good is a king who can never let his feral dragon loose, never fly, and never lead his people? He's better off dead.
Angelika Amon is the last unmated phoenix. The problem? She has no powers. Zip. Zilch. Angelika hates being dormant, especially now that her three sisters are blissfully mated to powerful dragon shifter kings and are very much part of the fight to take down the rotting king Pytheios, their parents' killer. What good is a useless runt of a phoenix in a battle to save the dragon kingdom?
Desperate to find some way to help, she offers herself to Airk as a mate — just for political leverage. But a dormant phoenix is no damn use to him just like a dragon who can't shift is no use to her. Until Pytheios sets his sights on Angelika for himself...
---
What do you think about this review?
Comments
1 comment posted.
Re: The Phoenix rises with her King by her side!

Thank you so much!!! So happy you enjoyed it Annetta! xoxo
(Abigail Owen 12:54pm October 29, 2021)
Registered users may leave comments.
Log in or register now!