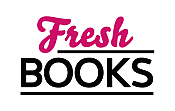 October ushers in great books with holiday themes!
"A haunted house full of horrors and two people who fall in love battling the baddies within!"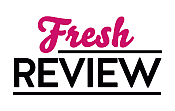 Reviewed by Miranda Owen
Posted October 5, 2021

Romance Paranormal | Romance Suspense
HER HALLOWEEN PARTY is the fourth book in Brooklyn Ann's 1980s horror themed romance. As with the previous books in this series, I consider this to be a New Adult romance. The main characters are young, in college, and figuring life out. Life would be a thousand times simpler if they weren't trying to get into a sorority and fraternity. Besides all the many reasons these societies are for the birds, their tormentors plan on a big shindig at the infamous, and several shades of sinister, Raimi House. An epically bad idea made worse by the fact that they must sleep over in the haunted house. The silver lining in what promises to be a huge debacle, is that sorority pledge Amelia Craven and fraternity pledge Guillermo Romero find love together as they suffer through assorted pledge related indignities and battle the forces of evil. Just an FYI for sensitive readers – the book alludes to sexual violence but doesn't provide a graphic recounting.
All the young adults in this story are flawed – some more than others. Amelia has a toxic best friend and is living a life that, in many ways, she dislikes and wishes she was strong enough to make changes. The author gives some background information to explain why Amelia is the way she is. Honestly, I preferred the hero over this heroine. Although Guillermo sticks it out with the fraternity for as long as he can stomach, I think he has a slightly stronger personality than Amelia. Again, I think the author does a good job of digging into Amelia's history and exploring why she is often so hesitant to express her true opinions. The massive irony in this story is that neither Amelia nor Guillermo wants to continue pledging to their societies, but they both go along only because the other person is. If they both only confessed their mutual disdain for the sorority and fraternity life, neither of them would have wound up spending a night at the dreaded Raimi house. Sigh. The first half of HER HALLOWEEN PARTY takes place before the big supernatural showdown, when Amelia and Guillermo are just beginning a romantic relationship and getting to know each other better. This is well done at establishing the new relationship between the two main characters and hinting to the reader the different methods this couple will use to fight the baddies at the haunted house. My favorite half of the book is when everybody shows up for the party and the unearthly and unholy games begin. In addition to the characters, the strength of this series is in the paranormal shenanigans. Brooklyn Ann does a marvelous job of bringing the scary. From almost the first moment the group arrives for the Halloween bash, things take a turn toward the spooky. For me, gory doesn't always equal scary, but in HER HALLOWEEN PARTY there is a perfect balance of blood and guts with building tension and stark tragedy. As you read along, there are characters you hope get axed, and ones you root for and hope make it through in one piece.
HER HALLOWEEN PARTY has a haunted house full of unspeakable horrors and two people who fall in love battling the baddies within. As somebody who read the previous books in the series, I appreciated the various nods to those earlier books, and the updates on a few secondary characters. Even though this book is part of a series, I believe all of them work as standalone novels. I look forward to reading Brooklyn Ann's next romance.
SUMMARY
Bookish, broken yet beautiful, Amelia Craven is trapped. Trapped by controlling best friend Tiffany, trapped dating shallow guys, and trapped into joining Amteep university's only sorority, the Omega Pis. But things go from bad to worse when she discovers the final initiation for pledges involves spending Halloween night inside the infamous Raimi House – a dark hell hole of macabre deaths and tales of demonic possession.
The only saving grace: she'll get to share it with her secret crush, Guillermo Romero, and being there together is the only way she'll tell him how she truly feels. That is if they can survive the night inside the most haunted house in town.
A love-song homage to Eighties classic horror films, this rollercoaster ride is filled with scares, guts and gore – plus a true romance that might be the one thing that will be their salvation.
---
What do you think about this review?
Comments
No comments posted.

Registered users may leave comments.
Log in or register now!