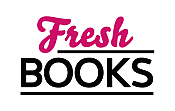 Best reads for September
"A ruthless victim, a determined murderer, and some unlikely but lovable amateur sleuths!"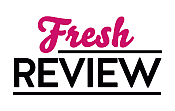 Reviewed by Miranda Owen
Posted September 10, 2021

COACHED IN THE ACT is the third book in Victoria Laurie's "Cat & Gilley Life Coach" cozy mystery series. Cat Cooper is a woman of many talents, and she currently operates a business as a life coach. Having found herself wrapped up in two previous murder cases, it's no surprises that third time's a charm. In COACHED IN THE ACT, Cat's latest client winds up being suspect number one in the murder of femme fatale, and entertainer, Yelena Galanis. Yelena has produced a one-woman show that is the equivalent of a tell-all/tease about men she's been romantically involved with. Naturally this ruffles some feathers, and her violent death is almost a forgone conclusion. Cat, aided by her BFF Gilley, sets out to find the guilty party and clear her client – and several other friends who just happen to find themselves in the hotseat.
Over the course of the investigation, several twists and turns have the characters and the reader wondering if there are several separate crimes, or whether everything is connected. I love mysteries like that, with multiple puzzles for the reader to theorize over. The bulk of the sleuthing involves trying to decipher who Yelena's veiled digs in her show were about, and then sorting out the alibis. The more they learn about the victim, the more predatory she seemed when she was alive. In some ways, COACHED IN THE ACT is reminiscent of a 1930s or 40s film noir with a glamorous yet wicked villain and shadowy characters littering the landscape. Gilley experiences some personal drama in this installment, but Cat is as good a friend as he was to her when she was experiencing her own relationship issues. The chemistry with this friendship gets better with each book, with the characters finding a good groove that really hadn't experienced in their other respective series. I like that Cat's cop boyfriend isn't patronizing, as detective boyfriends tend to be in other cozy mystery series.
COACHED IN THE ACT has a ruthless victim, a determined murderer, and some unlikely but lovable and entertaining amateur sleuths. Set in the fancy territory of East Hampton, where Cat makes her home base, Victoria Laurie succeeds at creating a sense of place and making the location another character. Mystery fans should enjoy this great mix of cozy mystery fab and suspense. As always, I look forward to Victoria Laurie's next mystery.
SUMMARY
As East Hampton's go-to life coach, Cat Cooper and her BFF, Gilley, delve into the exclusive personal lives of the rich and infamous. But with local gossip growing vicious, knowing too much information can be a death sentence...

Wild rumors are swirling in the Hamptons over "Twelve Angry Men," a ruthlessly revealing one-woman show written and performed by Yelena Galanis. The well-known socialite dated her way through some of the East End's most eligible bachelors, and now she's sparing few details while spilling their humiliating secrets to scandalized crowds. It's a mean-spirited spectacle that urges Cat to make a beeline for the theater exit during the first act--only to later discover that Yelena was found stabbed to death during intermission that same evening...

Adding to the disturbing news, Cat realizes she may have had a close encounter with the murderer. But when the one lead gives way to another violent death, her newest client--romantically linked to Yelena--gets tagged as the prime suspect. Believing eleven other barely-anonymous men had reasons to kill the thespian for playing a cruel game of kiss and tell, Cat teams up with her sidekick, Gilley, to track down Yelena's list of rejected lovers and identify the vengeful culprit stalking around the seaside community, lingering frighteningly close to home...
---
What do you think about this review?
Comments
No comments posted.

Registered users may leave comments.
Log in or register now!