"A captivating read on the shocking abuse of power in a college!"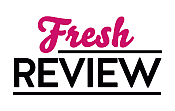 Reviewed by Audrey Lawrence
Posted July 18, 2021

On the surface, many would assume that Professor Jessica Windslow is very lucky. She has the good fortune to be teaching property law, a field she loves, at the highly regarded and respected St. Andrews School of Law in southwestern New Brunswick and could easily afford to live there in her beautiful 1851 heritage home (known locally as Rosedale) with her 21-year-old son Adam now entering law school.
Very few know of her nightly terrors and ongoing psychological trauma and flashbacks from a rape that happened over 20 years ago when she was a university student in Florida. Trusting her beloved boyfriend that he would take care of her at the special toga party at his elite fraternity party in Florida, she and other unsuspecting beautiful women were drugged and assaulted by their top tiers and others.
Still, life is pretty good until the top administration changes and a new president and dean arrive. Shocked both by his brash administrative style and the direction he is determined to make, Jessica and some of her colleagues decide to interfere with his plans. Will the info that surfaces from his university mishaps in Texas be disclosed? Will their efforts be enough to save their renowned college?
NOBODY CARES by R.C. Westland, author of two previous self-published books, is a captivating and compelling novel based on the inner workings and close connections of the tight university, political and business circles in New Brunswick, Canada. With Westland's background and knowledge gained from his involvement in politics, academia and public service, he brings a strong sense of credibility to the novel that one almost believes NOBODY CARES is a true account. Additionally, his well-drawn characters reflect such authentic attitudes, mannerisms and actions that make both the characters and related scenes spring into full and vivid life. I can so vividly see the "duck walk" as the new President, his wife and two daughters walk along the snowy highway in the morning.
There is definitely much to appreciate at many levels in NOBODY CARES as Jessica and her team pursue their investigation as they seek to rid themselves of the new arrival from Texas along with his international family business connections that pose such high-risk outcomes for this small, yet prestigious law college. Warning: NOBODY CARES is very hard to put down and I kept reading very late into the early morning hours as I just had to see how things turned out.
If you are looking for a very intriguing novel with a powerful plot, authentic characters and shocking revelations, then I heartily recommend NOBODY CARES! Just be glad the author did! Enjoy!
SUMMARY
Nobody Cares is a novel about abuse of power. It begins with the degradation suffered by a female student at the hands of entitled young men. The shattered woman struggles over the next twenty years to find a haven for herself and her son, a boy born of the rape she endured. She finds peace of mind on the faculty of a boutique law school in St. Andrews, a small town in New Brunswick, Canada. Her safe place falls apart when a private equity firm based in Texas targets the law school as an investment opportunity. She must face her assailants once again. She must prevail. This time, she is not alone.
---
What do you think about this review?
Comments
1 comment posted.
Re: A captivating read on the shocking abuse of power in a college!

Audrey Lawrence has captured the essence of Rem Westland's
fictional novel titled - Nobody Cares. From the outset, the
reader is captivated and engaged in the fast-moving drama of
a young college student caught up in an amorous relationship
that rapidly heads south with dire consequences. Lawrence
has summarized the novel's strengths and has recognized the
author's ability to turn this fictional novel into something
more than a fleeting tale. I also agree with her observation
that once started - the book is hard to put down.
(Tony Soulis 10:47am July 22)
Registered users may leave comments.
Log in or register now!