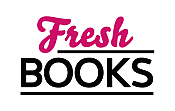 August reads to excite you
"Separated soulmates unite to save their world"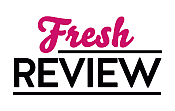 Reviewed by Make Kay
Posted July 17, 2021

Romance Paranormal | Fantasy Urban
Nalini Singh continues to take her Psy-Changling readers in a different direction in LAST GUARD, book 5 of the Psy-Changling Trinity series. This is a long-running series by Singh overall, with The Psy-Changling series beginning in 2006 and comprising 20 books plus numerous novellas and a ton of short stories from her newsletters. This subseries Psy-Changling Trinity spinoff started in 2017 with Silver Silence, and we're now in the post-Silence era for the Psy, where they are no longer told they are not allowed to have emotions or connections. The Trinity series deals with the Psy struggling to figure out how to live in a world that is no longer rigidly dominated by psychopathic rulers who enforced Silence by brutal reconditioning.
Now, there is a new gentler ruling consortium for the Psy who are struggling to prevent the catastrophic breakdown of The PsyNet that provides a psychic neural framework keeping every single Psy on the planet alive. Anchors are a secret designation of Psy whose task it is to stabilize the Substrate of the PsyNet, but tragically, they have been systematically killed as children due to their "defects", and the few Anchor adults remaining can barely keep the 'Net functional. The broad-ranging worldbuilding that Singh continues to do here in her work is fascinating. It's so intricate and novel, and I find it highly engaging. You'd think the world would be fully fleshed out so far into the series, but Singh does a great job of keeping it fresh and alive.
Canto Mercant is a cardinal telepath and Anchor. I adore Canto's big heart and his absolute loyalty to those he loves. Canto approaches fellow Anchor Payal Rao to become the public face of the Anchors. Much to his surprise, Payal turns out to be the woman for whom he has been searching for decades- he and Payal were imprisoned together as children and formed a bond. It's awesome to see Payal and Canto try to navigate their changing world and burgeoning emotions together. They must unite, along with their fellow anchors, to prevent the destruction of their entire race.
Singh brings in a more diverse cast for LAST GUARD, which I really appreciate. Payal is Indian, Canto is disabled, and there are LGBTQ characters. This brings a richer sense of completeness or inclusion to the worldbuilding, so hooray for that! Despite both main characters being Psy (and so virgins), there is plenty of heat in this slow burn paranormal romance. Singh keeps her world innovative and delightful, and LAST GUARD does not disappoint.
SUMMARY
In a destabilized world with countless lives at stake, two people defined by their aloneness must stand together to stave off ultimate destruction.
New York Times bestselling author Nalini Singh returns to a world devastated by change in her award-winning Psy-Changeling Trinity series, where two people defined by their aloneness hold the fate of the Psy in their hands. . . .

Termed merciless by some, and a robotic sociopath by others, Payal Rao is the perfect Psy: cardinal telekinetic, CEO of a major conglomerate, beautiful—and emotionless.

For Canto Mercant, family and loyalty are everything. A cardinal telepath deemed "imperfect" by his race due to a spinal injury, Canto cares for the opinions of very few—and ruthlessly protects those he claims as his own. Head of intel for the influential Mercant family, he prefers to remain a shadow in the Net, unknown and unseen. But Canto is also an anchor, part of a secretive designation whose task it is to stabilize the PsyNet. Now that critical psychic network is dying, threatening to collapse and kill the entire Psy race with it.

To save those he loves, Canto needs the help of a woman bound to him by a dark past neither has been able to forget. A woman who is the most powerful anchor of them all: Payal Rao. Neither is ready for the violent inferno about to ignite in the PsyNet . . . or the passionate madness that threatens to destroy them both.
---
What do you think about this review?
Comments
No comments posted.

Registered users may leave comments.
Log in or register now!