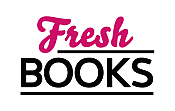 August reads to excite you
"The journey to freedom is long and amazing"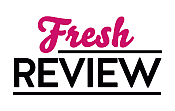 Reviewed by Annetta Sweetko
Posted July 8, 2021

Romance Paranormal | Fantasy Urban
In a time when gods roamed and magic flowed, five warriors - Nicodemus, Dragan, Gabriel, Damian, and Kato - fought wars to protect their world against evil. Until an evil sorcerer, Sotiris, cursed them and turned Dragan, Gabriel, Damian, and Kato into stone statues and all disappeared along with the Sotiris and Antonia, Nicodemus's lover. Nico was left alive and the winner of the battle, but just as cursed. His curse was knowing his friends and lover are suffering and he can do nothing. A warrior at heart Nico will not stop until he does find them all.
Thus begins his journey, searching through times and worlds unknown to him to find his brothers and Antonia--and most importantly to destroy the evil if it takes him forever.
NICODEMUS is the fifth book in the Stone Warrior series by D.B. Reynolds and it is an intriguing read. After losing everyone and everything he has come to love, Nico learns everything he can of Sotiris's spells and begins to follow him through time. His adventure and Antonia's trials are chronicled in an interesting hit-and-miss way that will keep readers turning the pages.
NICODEMUS is divided into three parts. The first deals with the battle, betrayal, and curses. Part two is Nico (now going by Nicholas) in Paris following the magical trail of Sotiris. Both parts are interesting as we look at the man, where he came from, what made him who he is and what he is willing to do to get back the people he loves. During this time he rescues one young vampire girl. Lilia makes him rethink his opinion of vampires being soulless.
In part 3, Nico is living in Florida and his "brothers" have all escaped their curses. As they continue to seek out Sotiris and end his reign of terror, readers are given hints of past battles and dangers caused by the evil sorcerer. Everything in this section leads to the evil one finally meeting his match as the brothers, their mates, and the vampires work together. Antonia has been found in this section, after all those centuries of searching. But, you will have to read NICODEMUS to find out how they find her and get to Sotiris, as well as some special events that have been a long time coming and a hint of what will hopefully come next by D.B. Reynolds.
On a personal note: I have to admit that because I have not read the other books in the series, there are a number of missing pieces that would have been helpful had the author taken a moment to bring unfamiliar readers up to date. A quick retelling of the miraculous freeing of the brothers by their mates, how they found Nico, and a look at the other battles with Sotiris were holes in the story for me as a reader.
All in all, NICODEMUS is a witty, can't-put-it-down story that will leave you wanting more.
SUMMARY
It was a time when gods walked the earth, when armies fought not for bits of land, but for the very existence of humanity. On such a battlefield, five formidable warriors stood against an evil greater than any the earth had ever seen. But evil is not an honorable foe. Betrayed by someone they trusted, the warriors were cursed, one by one, tossed into the maelstrom of time, imprisoned in stone, their freedom resting on nearly impossible conditions. Alone of the five, their leader, the sorcerer Nicodemus, was left free. His curse? To know that his fellow warriors remained trapped forever out of his reach, condemned to an eternity of searching for their stone prisons and the keys to their freedom.
Nicodemus stood on the battlefield, magic a storm of power surrounding him, his army on the cusp of victory against his lifelong enemy, the sorcerer Sotiris, whose death would finally bring peace to their world . . .until everything changed. The four warriors who'd stood by him through endless wars were struck down by a curse, gone in an instant, and spun into the sands of time. And Antonia, the woman he loved so fiercely, was bespelled into an unknown world, captured by the sorcerer she'd betrayed.
Following Sotiris's vanishing trail, Nicodemus searches through worlds and centuries until finally, in a universe a thousand years from where he was born, his freed warriors seek him out and stand with him once more. But what of Antonia, what of her fate at the sorcerer's whim? And if she still lives, how will he find her? With his warriors' help, Nicodemus untangles the twisted reality Sotiris has contrived to hide his beloved. Together at last, Nico and Antonia will rediscover the love and trust they once held for each other, wanting only to share the life they've been denied for so long.
---
What do you think about this review?
Comments
No comments posted.

Registered users may leave comments.
Log in or register now!