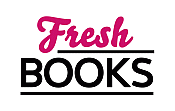 October's must-reads: a bookish harvest you won't want to miss!
"A hoot with a wide array of baddies, and a superb collection of paranormal female dynamos!"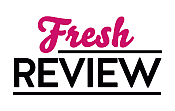 Reviewed by Miranda Owen
Posted June 15, 2021

HEX ON THE BEACH is a paranormal romance anthology with a "Girls Weekend" theme with stories by Kelley Armstrong, Jeaniene Frost, and Melissa Marr. I wanted to read this book initially because I'm a huge Jeaniene Frost fan, but the other stories had me intrigued. Each story this series interprets the idea of a "Girls Weekend" differently, they each involve a group of strong women with their plans for some mindless fun going seriously awry.
Being only familiar with Kelley Armstrong's "Otherworld" series, I wasn't sure what kinds of characters would be in this story. The story "Goddess of Summer Love" takes place in the same world as the author's "Cursed Luck" series. The story takes place around Memorial Day weekend, and has immortals playing matchmaker and setting a very MIDSUMMER NIGHT'S DREAM vibe. Vess and Marius are the ancient immortal on-again, off-again lovers and Vess is determined to organize the love lives of the magically inclined Bennett sisters. The goal is to connect Kennedy with luck-worker Aiden Connolly, Jonathan with Ani, and separate Hope from Rian - the charming-at-times yet problematic younger brother of Aiden. I wasn't totally clear on the special abilities of the Bennetts or the Connollys, but I was still able to enjoy the characters and the story. The matchmaking theme is fun, and Vess uses a local cold case disappearance to bring the potential lovers together. I love a little mystery with my romance, so this worked for me. I'm happy to see that CURSED LUCK focuses on Kennedy and Aiden because I was eager to watch their relationship develop after reading "Goddess of Summer Love".
"Daiquiris & Daggers" is a novella in Melissa Marr's "Faery Bargains" series featuring Geneviève "Gen" Crowe. Even though I hadn't read the previous books in this series, I was able to follow along and find the story entertaining. I look forward to hunting down those other stories to devour. I think that if I had read those earlier books first, I would've been able to understand the female protagonist a bit better, but I still liked her and her quirky crew. At the start, Gen's sweetie and faery prince Eli Stonecroft suggests Gen go on a getaway to rest and recharge her magic. Because she was never able to travel very far in the past, this potential trip seems too enticing to pass up. While there is some death and danger in "Daiquiris & Daggers", this story was the most whimsical. The snappy dialogue adds a little humor to the story and added to my overall enjoyment. The story ends with a romantic hope for some supporting characters but that's balanced with an ominous possible threat for the future.
I'm always thrilled when Jeaniene Frost revisits fan favorite characters from her "Night Huntress" series. In "A Grave Girls Getaway", Cat is beset by maternal worries and her ridiculously hot vamp hubby Bones suggests she and her shape shifter BFF Denise have a getaway to relax and take her mind off things. It sounds like a fab idea, but things quickly fall apart when a nest of baddies use the area around their vacay location for evil shenanigans. Cat and Denise are forced to save the day and protect the innocent. As expected with a Jeaniene Frost story, there's a little slapstick and snark mixed in with the blood and gore. I was so happy to have Denise in a story because I think she has one of the coolest supernatural abilities and any excuse to showcase them is a huge plus in my book. By the end, the story comes full circle and has some emotional resonance for Cat.
HEX ON THE BEACH is a hoot with a wide array of baddies, and a superb collection of paranormal female dynamos. The friendships between women in this collection are wonderful and it's nice to see friends having laughs together one minute and chopping villains down to size the next. I look forward to reading more by these authors.
SUMMARY
Girls Night Out has never been so much fun--but what are they going to do with all these bodies?
New York Times and USA Today Bestselling Authors Kelley Armstrong, Jeaniene Frost, and Melissa Marr deliver a sexy summer read with this novel-length anthology containing three all-new stories from their Cursed Luck, Night Huntress, and Faery Bargains worlds. Kennedy, Cat, and Gen are just trying to enjoy their respective getaways, but when immortals, vampires, and witches come out to play, things are bound to go awry. Let the supernatural hijinks begin!
---
What do you think about this review?
Comments
No comments posted.

Registered users may leave comments.
Log in or register now!