"Three amazing reads in one book!"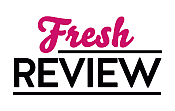 Reviewed by Annetta Sweetko
Posted April 27, 2021

Romance Anthology | Romance Western
Three heroes help heroines in distress in this three-book offering under the title LONE WOLF. Authors Diana Palmer, Kate Pearce, and Rebecca Zanetti give readers action-packed, amazing reads that will leave you wanting more.
In Colorado Cowboy by Diana Palmer readers find Esther Marist, who has run from her mother's killer, and found herself at Butch Matthews secluded cabin. As a wildlife rehabilitator, he doesn't turn anyone away who needs help and Esther needs help.
This is a fantastic story that looks into opposites that do attract. Butch is a local, good-hearted boy and Esther comes from a wealthy background, but even she doesn't know the scope of that wealth. And, of course, Butch doesn't want to feel as if he has been bought. It is a bit of a struggle for the wounded vet to see his own worth as - well - worth more to Esther than millions of dollars.
Wolf at Her Doorstep by Kate Pearce brings Beth Baker who didn't really expect trouble from her rather grumpy summer tenant. After his wolf comes to her door she has no choice but to follow and finds Conner O'Neill is in need of help. He doesn't want the help but has to accept it and then he finds himself wanting to teach Kate how to trust again.
Beth has a teenage son, Mikey, who has begun to give her problems as he wants contact with his father, who is in prison. There is a half-brother to the boy that Beth helped raise, who knows better, but the teen won't listen. Connor helps Beth learn to deal with her son, and even though it goes against her real desire, she allows the visit (he did sneak out to make the trip by bus). It is a very good look at trust and love and hoping for the best.
Rescue Cowboy Style by Rebecca Zanetti finds Hallie Rose on the run, but, after a car accident, she follows a wolf (though she believes it a big dog) to a club where she meets Trent Logan. He is all ready to have a night of fantasy but when Hallie mentions the wreck the protective side of him comes out. The danger is something that he understands and he is willing to fight the demons of his own past to save a city girl who needs rescuing. But really who needs saving him, her or maybe the both of them.
Fascinating read by Ms. Zanetti. This author turns men into warriors, protectors, and family with the stroke of a pen. Hallie found the perfect place to wreck her car as Trent and his "brothers" have ways of making things right when something wrong has been done. I, as a fan of this author, hope that this is just a prequel for more of these "brothers".
All three books have a wolf of some sort in them but it is the male lead who is really the LONE WOLF and in each book, they find their perfect mate.
SUMMARY
Loyal as a wolf—and just as strong and untamed—three solitary heroes are about to meet their perfect partners, in this thrilling collection from a trio of New York Times bestselling authors . . .

COLORADO COWBOY by DIANA PALMER

Fleeing her mother's killer, Esther Marist ends up at a rugged stranger's cabin. A wildlife rehabilitator with a menagerie that includes an elderly wolf, Matthews isn't the type to turn any creature away. As Esther heals, she realizes how much danger she's brought to his door—and how far he'll go to protect her.

THE WOLF ON HER DOORSTEP by KATE PEARCE

Beth Baker senses her grumpy summer tenant must be in trouble when his pet wolf shows up at her door, demanding she follow. Conner O'Neil, solitary and stubborn, doesn't want Beth's help—but only he can show her how to trust again.

RESCUE: COWBOY STYLE by REBECCA ZANETTI

Trent Logan has his ranch, his friends, and his wolf, and that's more than enough—until a shivering city girl runs into the Cattle Club to escape a Wyoming storm. Her eyes hold a world of secrets, and he'll have to face the demons of his own past in order to save them both.
---
What do you think about this review?
Comments
No comments posted.

Registered users may leave comments.
Log in or register now!