"He will protect her - with everything he has."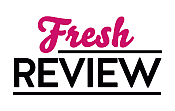 Reviewed by Annetta Sweetko
Posted April 22, 2021

Planning to help end the reign of the Rotting King Pytheios, Meira steps forward and offers herself to become the queen to the dragon shifter King of the Black Clan, Gorgon. It isn't all altruistic for it was King Pytheios who murdered her parents and caused her sisters and herself to be scattered by her mother's final powers. This is her way to fight back and perhaps get a bit of revenge for the suffering they had endured. She knows she is dooming herself to a loveless mating because by the king's side is what she really wants.
Samael Veles is now the fiercest warrior of the Black Clan who has pledged himself to protect his king at any cost. He never expected in this time of war and uncertainty that he would lose his heart, but for the chance that Meira can help bring peace is something he must also sacrifice for. Sometimes fate and destiny take a twist that no one expects. Meira's fire somehow destroys the king after they are wed, and now it is Sam's duty to protect her from the wrath of his people.
One word for THE WARRIOR KING is WOW! Author Abigail Owen can spin a story, twist it, turn it around and give an amazing happily ever after. As you can guess, Samael and Meira do end up together but the journey to get there will take your breath away. Meira is more comfortable out of the limelight and with her ability to see things in mirrors/clear surfaces, she has been able to stay in the background a lot. Sam, on the other hand, is a true warrior, he has brought himself up from the bottom and is the right hand to the king - which of course, is part of the problem when he realizes Meira is his fated mate. He is honorable though and nothing happens until they believe they are free.
Dragons are not the calmest, most adaptable people in the world. A little thing like burning up their king, by accident, can just bring out the worst in them. Though these true mates are willing to step back for the good of their people - fate, who tends to throw wrenches into works, has other plans. The action and drama in this book exceed the others in the series and those were fantastic page-turners.
THE WARRIOR KING by Abigail Owen is action-packed with numerous dragon fighting scenes, visits from past characters, a slow burn romance (by necessity - you cannot romance your king's queen), danger, intrigue, and in the end a HEA with a twist. You will have to read THE WARRIOR KING to find out what that twist is but believe me you will enjoy this adventure-filled book.
SUMMARY
Meira Amon is the most reserved of the phoenixes, finding computers easier to deal with than people and their messy emotions. But she wants revenge against the Rotting King Pytheios for the murder of her parents just as much as her sisters. Offering herself as a queen for their ally, dragon shifter King Gorgon of the Black Clan, only makes sense.

Just one problem…

Samael Veles worked his lowborn ass off to become the fiercest warrior of the Black Clan. He has pledged his life to protect his king at all costs. Yet somehow, in the middle of war, he took one look at a woman in a reflection and gave up his heart. When that woman turns out to be the phoenix promised to mate his king and help bring peace to their kind, he has no choice but to accept it.

Until her fire unexpectedly destroys the king after they've wed. Now Samael must choose between his loyalty to his clan and protecting the queen who might be his mate from his people's wrath, one of which will unlock a destiny no one could have ever imagined…
---
What do you think about this review?
Comments
1 comment posted.
Re: He will protect her - with everything he has.

Thank you so, so much! I'm so thrilled you loved Meira and
Samael's story. :)
(Abigail Owen 2:34pm April 23, 2021)
Registered users may leave comments.
Log in or register now!