"Second chances are amazing!"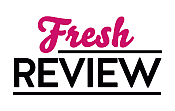 Reviewed by Annetta Sweetko
Posted April 22, 2021

Duncan "Hatch" Hatcher screwed up his career and his marriage. No longer a pro football player and coach, he needs to start over. Where better to start anew but at his old alma mater, so he becomes a college coach. A documentary agreed to by the school may not let his past stay away. But football like life, can just be a "numbers game;" you only last playing if your numbers are good, and Hatch is trapped in this new game.
Olivia Grant also has a strong need to rebuild her career after her ex almost wreaked everything, including her self-esteem. This is her way back to the top and it doesn't hurt that she was a freshman with a crush on the senior football hero back in the day. Of course, Hatch didn't know she existed. But now that they are working together the sparks are flying, but is them as a couple a good idea?
NUMBERS GAME will have you on the edge of your seat in a matter of moments. Authors Desiree Holt and Liz Crowe bring a story filled with characters and situations that are realistic and on the most part fun, but with topics that are tough and timely. There are always characters that you just don't like, but even those aren't over the top. I also love the plain simple way the characters thought and spoke throughout the book. It is just like listening to everyday conversations around you. NUMBERS GAME just feels real.
Hatch and Olivia are perfectly matched, both stubborn but level headed, and both with terrible pasts they must work through. Of course, things never run quite as smoothly as a reader might want but humans do make snap/wrong decisions or have a demon of one kind or other on their back. This is a romance and love wins through a slightly twisty and absorbing journey.
The wedding scene is the most perfect I have ever read and, after all, he is a coach and... Nope, sorry, you will have to read NUMBERS GAME to find out how the HEA came about. A second chance at happiness is always a great read and this one is one of the best.
SUMMARY
Former professional football player and coach Duncan "Hatch" Hatcher fumbled his career and marriage. Now divorced and ready to tackle his future, he has an opportunity to redeem himself as coach of his college alma mater's football team. But how can he turn the team's losing streak around and keep the secret of his downfall buried when the school agrees to a documentary that will allow a lovely journalist to dig her way into his past...and into his heart?
Olivia Grant's ex-husband almost wrecked her journalism career while he definitely did a number on her self-esteem. The documentary on Duncan Hatcher is the perfect way to rebuild both. As a freshman in college, she'd had a crush on the senior football hero, but he hadn't known she existed. She never expects the sparks that fly between them as they work on the project nor the struggles they must face if they both want to win.
---
What do you think about this review?
Comments
No comments posted.

Registered users may leave comments.
Log in or register now!