"A must-read for romantic suspense fans!"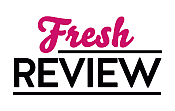 Reviewed by Debbie Wiley
Posted April 5, 2021

Romance Suspense | Thriller Police Procedural | Suspense
Miranda Rhoads was horrified to discover two dead bodies while out photographing birds in the town of Lost Beach, Texas, but she is familiar with the process and what needs to be done. After all, she has been trained as a CSI investigator and is excellent at spotting the details and getting just the right photographic evidence. Detective Joel Breda wants Miranda on his team almost as much as he wants to solve the murder of the couple she discovered. Can Miranda and Joel work together to solve the murder even as the attraction between them flames?
FLIGHT is the second book in the Texas Murder Files series but can easily be read as a standalone story. Miranda is the sister of Bailey Rhoads, one of the main characters in the first book, HIDDEN, but Bailey is only mentioned in phone calls. Thus, it isn't necessary to have any history to enjoy FLIGHT although it is fun for readers of the first book to see Bailey's care and concern for her sister.
I'm a sucker for any Laura Griffin book and once again she held me captive with her phenomenal story line and engaging characters! Miranda and Joel are just pure fun and I love how we see their back stories emerging. They both have some baggage from their past but the attraction between them ignites the pages! Joel is definitely an Alpha Male, but he is willing to bend his own protective tendencies and allow Miranda to flourish and renew herself after a devastating past case. As for Miranda, she has one of my dream jobs as a hobby and I love every moment Laura Griffin spends with Miranda as she captures just the right images and lighting of the various Texas birds. One can't help but love her dedication to her work!
The mystery itself is engaging and I love that we have more than a handful of suspects with red herrings aplenty. The plot twists and turns, keeping readers on the edge of their seats. No spoilers but Laura Griffin puts an intriguing spin on a very current topic.
Laura Griffin is one of my favorite authors for romantic suspense thrillers and FLIGHT is another perfect example as to why. Engaging characters, exciting acting, intriguing action, and a beautiful setting all work together to make one heck of a good read! FLIGHT is the kind of book you don't want to put down once you start reading it and is a must-read for all fans of romantic suspense!
Learn more about Flight
SUMMARY
One tenacious local detective can only get the help he needs from a former forensic photographer with a serial killer on the loose in the new romantic thriller from New York Times bestselling author Laura Griffin.

When former forensic photographer Miranda Rhoads moves to the seaside town of Lost Beach, she's decided to make her living as a wildlife photographer and put crime scenes behind her. But her plans are quickly upended when one morning, she comes across a couple sleeping in a canoe, entwined in an embrace. Looking closer, she realizes the man and woman aren't asleep—they've been murdered.

Detective Joel Breda sets out to find answers--not only about the unidentified victims in the marshy death scene, but also about the aloof and beautiful photographer who seems to know more about his investigation than he does.

As they begin to unravel the motivation of a merciless serial killer, Miranda and Joel must race against the clock to make an arrest before the killer can find them first.
---
What do you think about this review?
Comments
1 comment posted.
Re: A must-read for romantic suspense fans!


(Roan Parker 2:17am Tuesday)
Registered users may leave comments.
Log in or register now!