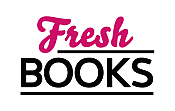 April showers are here, settle with a great read!
"Regency sleuth pursues a Ripper-esque killer"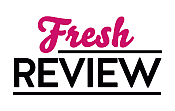 Reviewed by Make Kay
Posted April 4, 2021

Mystery Historical | Suspense Historical
We're up to book 16 in the longrunning Sebastien St. Cyr historical murder series by C.S Harris. Wow! WHAT THE DEVIL KNOWS brings us my beloved Georgian Regency investigative agent Sebastien St. Cyr along with his reformer wife, Hero. This murder mystery is based on real events from the time period, with a Ripper-esque series of brutal killings and a delicious question (for the reader, certainly not delicious for those living at the time!) as to whether the real killer was caught.
The intrepid aristocrat Sebastien is consulted by Bow Street magistrate Sir Henry Lovejoy after another magistrate is brutally murdered, found in a fetid alley with his head bashed in and his throat sliced open. The murder mirrors those of the notorious 1811 Ratcliffe Highway killings. A man accused of the murders 3 years ago hanged himself in prison and authorities declared the case closed. So is Sebastien chasing a resurgent killer or a copycat?
Sebastien is such a wonderful character. He's incredibly principled, which puts him at odds with most of the ton, who are corrupt and venal. His wife, Hero, is a lovely and strong woman. Once again, she's been relegated to a background role in this book. I'll admit I really enjoyed it more when they were acting in concert as fairly equal partners in the earlier books- I miss seeing her bold and decisive actions to help bring murderers to justice.
The murdered magistrate was terribly corrupt, using his power to oppress the poor beneath his heel, and it is easy to see parallels with the social injustices in our current world. Harris deftly brings the reader into the Regency time frame, with skillful descriptions and vivid detail. The intricate mystery is engrossing, and the suspense buoyed me through to the pulse-raising ending. Another well done mystery by Harris in WHAT THE DEVIL KNOWS, melding rich historical details, compelling characters, and a true life crime.
SUMMARY
Sebastian St. Cyr thought a notorious killer had been brought to justice until a shocking series of gruesome new murders stuns the city in this thrilling historical mystery from the USA Today bestselling author of Who Speaks for the Damned.

It's October 1814. The war with France is finally over and Europe's diplomats are convening in Vienna for a conference that will put their world back together. With peace finally at hand, London suddenly finds itself in the grip of a series of heinous murders eerily similar to the Ratcliffe Highway murders of three years before.

In 1811, two entire families were viciously murdered in their homes. A suspect--a young seaman named John Williams--was arrested. But before he could be brought to trial, Williams hanged himself in his cell. The murders ceased, and London slowly began to breathe easier. But when the lead investigator, Sir Edwin Pym, is killed in the same brutal way three years later and others possibly connected to the original case meet violent ends, the city is paralyzed with terror once more.

Was the wrong man arrested for the murders? Bow Street magistrate Sir Henry Lovejoy turns to his friend Sebastian St. Cyr, Viscount Devlin, for assistance. Pym's colleagues are convinced his manner of death is a coincidence, but Sebastian has his doubts. The more he looks into the three-year-old murders, the more certain he becomes that the hapless John Williams was not the real killer. Which begs the question--who was and why are they dead set on killing again?
---
What do you think about this review?
Comments
No comments posted.

Registered users may leave comments.
Log in or register now!