"The finale for Pri and Adrian - or just the beginning?"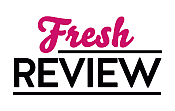 Reviewed by Annetta Sweetko
Posted April 2, 2021

WHEN HE'S WILD continues where WHEN HE'S BAD left off as Pri and Adrian and the others at Walker Security struggle to bring a killer to justice. Adrian was an undercover F.B.I. agent who along with his brother infiltrated the MC, but the lifestyle appealed to one of them and lead the other to a lot of regrets. Priscilla had left her father and her ex-fiance's world to become an assistant DA and Water's (the very bad guy) case had landed in her lap.
Now as Pri and Adrian struggle with the wild emotions for each other they also must deal with rumors, accusations and danger coming from all sides. Can they survive when Water's and his second in command wants them dead? What about when the judge has no choice but to dismiss the charges and sets the killer free?
WHEN HE'S WILD is another Wow for author Lisa Renee Jones.. Followers of this author know that Ms. Jones' is known for her nail-biting endings and this one picks up where the last one cliffhanged (maybe not a real word but you get the idea) us. And I cheered out loud as she did exactly what I was hoping she would do to that jerk ex of hers.
WHEN HE'S WILD still had this couple doing a bit of back and forth with the - she'd be better off without me - but that didn't last very long. We did get to see a few of Ms. Jones' past characters while Pri and Adrian flew to Europe to try to put a bit of distance and relax. I would have liked to give those past characters a bit more time in the book but a little catching up is fun. Readers also get to attend a concert by Adrian's brother, Raphael, go backstage and hang out - and he and Pri almost get blown up and his bus goes up in a roar.
Though at this time they had thought that Water's had been blown up as he left prison. Was he? Adrian doesn't think so and with Savage by his side, he decides enough is enough. But - he doesn't kill Waters - that you will have to read WHEN HE'S WILD to find out exactly what happens and the happily ever after that follows.
WHEN HE'S WILD is an amazing read and though Adrian's story is done, he and Pri are together and both working for Walker Security - readers can't help but wonder who is next to be tamed by the love of a good woman.
SUMMARY
The third and final book in a Walker Security trilogy featuring Adrian Mack...
He was dirty, then he was bad, now he's just plain wild. Like all the men of Walker Security, when he fell for his woman, he fell hard. Some might call his love for Priscilla a weakness, but you might as well call her a weapon.
You hurt her, vengeance is coming and his name is Adrian.
---
What do you think about this review?
Comments
No comments posted.

Registered users may leave comments.
Log in or register now!