"Danger from the past brings them back together!"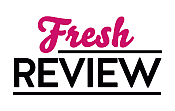 Reviewed by Annetta Sweetko
Posted March 9, 2021

Romance Suspense | Romance Western
Sallie Hamblen spent three nights with an incredible man who disappeared without a word, leaving her confused and heartbroken. She might have been forced into a marriage but her heart would always belong to the STRONG, SILENT COWBOY.
Jacob Donovan is a former spy who lost a week of his life in an explosion, not realizing that the woman who haunted his dreams was real. No one, not even his best friend mentioned her when he asked for details of that week. He returned home to his ranch and small town and a simpler life, never know about Sallie.
When Sallie shows up, to work as a manager for a business in his town she is introduced to him. He has a different name and he doesn't know her. So she keeps her distance and doesn't give in to the strong attraction that is still there.
When Jacob realizes that Sallie is the woman he lost and her life is in danger he is furious - not just with Sallie but with the world. As the danger keeps coming, he and she are forced to face some past truths and fight for their lives.
STRONG, SILENT COWBOY is a gripping, sensual adventure that will keep you glued to the pages. Sallie is on the run and has been for a number of years from a stalker and her stepfather is the one who has helped her with a new name and new beginning. Is it just an accident that she has been led to the small town where Jacob now lives? Is she really in danger or has this all been a trick to find the missing spy?
STRONG, SILENT COWBOY, written by Lora Leigh and Veronica Chadwick, is heavy on the sexual side, as are all these authors' offerings. Jacob and Sallie have a lot to work out, especially after she had dodged him for three years while living in the same town. Experts say often when there is memory loss from a head trauma they rarely come back, so Jacob really does not know that she and the woman he dreams of are one and the same. His feelings and instincts tell him that they have something going on but only after they finally spend a night together do the bits and pieces start coming back. And when he finds out some hidden truths, things fall into place and the action really takes off.
The characters of this small town are very realistic, fun, but with the usual quirky and jerky that seem to be part of any town. Add in some "good ol' boy" cowboys, ex-military and men who protect others and you have STRONG, SILENT COWBOY.
STRONG, SILENT COWBOY is an amazing read and one I highly recommend for anyone who loves a steamy romance, spies, action, danger, cowboys and small towns.
SUMMARY
He Will Do Anything…

Sallie Hamblen had three incredibly hot, sexy nights with Jacob Donovan, an undercover CIA agent, before he disappeared, leaving her broken hearted and forever yearning for the man she lost. Years later, Jacob doesn't know that the beauty he's about to seduce in a small town bar is the woman he held in his arms all those years ago… and that she's on the run from her past.

To Keep Her Safe…

Former CIA agent turned cowboy, Jacob Donovan wants nothing more than a simple life. Just the ranch and occasionally someone warm and sweet in his bed. Until Sallie comes back into his life and all of a sudden he wants to be in her bed every night...all night. When he discovers that her life is in danger, he swears he'll protect her. Even when secrets are revealed that threaten everything between them, he will lay everything on the line to keep her in his arms
---
What do you think about this review?
Comments
No comments posted.

Registered users may leave comments.
Log in or register now!