"An enthralling thriller!"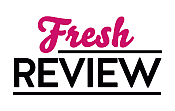 Reviewed by Annetta Sweetko
Posted March 3, 2021

Thriller Psychological | Thriller | Suspense
Detective Samantha Jazz has had to live down her own father's dirty dealings and co-workers' mistrust to continue doing what she does best: solve crimes. Her next assignment, following the sudden disappearance of the first detective, is to find and stop a killer called "the Poet." So dubbed by the media for the poetry lines he leaves with his victims.
Sam knows poetry and jazz, too, for that matter, as she has a grandfather who was once a shining star in those fields. It's too bad that dementia has taken him from her. As she digs deeper into this insane person's world, she feels as if she might know him and she also feels that somehow she could be another target. Can she solve the case before he takes more victims?
THE POET is author Lisa Renee Jones giving readers another fascinating style of book. Fans might know Ms. Jones for her erotic romance with dark mysterious heroes with heroines who can handle them. THE POET is a dark, gritty thriller that centers around Detective Samantha Jazz - her world, her work, her friends and a boyfriend, that isn't a boyfriend - as she moves through the legal system to stop a serial killer. Sam is one tough lady, who can be snarky, downright crude when necessary, but she is honest in her pursuit of justice and a character that you will immediately want to see what she does next.
There are a lot of twists as Sam delves into the lives of a number of could be suspects. You will see the doubt in herself and the emotional upheaval that is caused by her own father's actions, though in the past they still haunt and hurt her. We watch as she moves on to use whatever she needs to solve the case - even going so far as to turn her back on those she had expected better of after they throw her under the bus themselves
I have to admit that the first chapter had me in tears, as we watched a boy in a classroom embarrassed and belittled not only by students who laugh at him, but a teacher, who does the same. (As this is something I have seen, thankfully not often, but it always breaks my heart.) This, however, leads to the beginning of the killer himself but you will have to read THE POET to see what happens!
THE POET is a nail-biter. As you turn the pages on this thriller, you will find it filled with characters who are quirky, dangerous, mysterious, or seemingly everyday people. There is very little in the way of romance (but there might be some hope if there is another in this genre), but readers are given a whole lot of twists and turns to get to the volatile finale. I recommend this book and hope for more within this genre from this enthralling author.
Learn more about The Poet
SUMMARY
Some call him friend or boss.
Some call him husband or dad.
Some call him son, even a favorite son.

But the only title that matters to him is the one the media has given him: The Poet.

A name he earned from the written words he leaves behind after he kills that are as dark and mysterious as the reason he chooses his victims.

One word, two, three, a story in a poem, a secret that only Detective Samantha Jazz can solve. Because he's writing this story for her.

She just doesn't know it yet.
---
What do you think about this review?
Comments
No comments posted.

Registered users may leave comments.
Log in or register now!